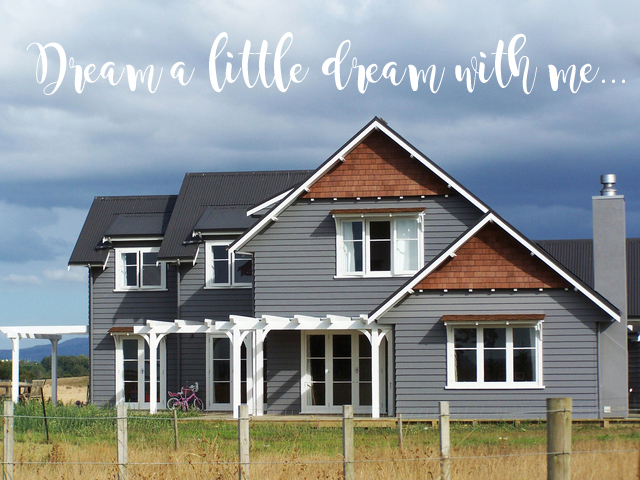 Looking to buy a home? 
If you are looking to buy a home, let me help you find your dream! Unlike many other real estate agents, I refuse to be a "car salesman". If you decide to work with me, we will begin a journey through which I will help guide you through the twists and turns of buying a home. From picking your location to finding that perfect house style, I will be there for you. What I will not do is push you through the process. Buying a home can be the biggest decision of your life, and usually there is no reason to rush it. 
---
THE SEARCH
After knowing where and when you want to relocate, I will start sending you listings. These listings will come directly from the Multiple Listing Service (MLS) and will be more accurate that Realtor, Zillow, or Trulia. While these sites are a GREAT user friendly way to view house information, they lack one VERY important thing! They all actually pull information from the MLS but are not privy to the status' of each listing. What does that mean? Many of the homes you see on Realtor, Zillow, or Trulia end up being under contract.  So how do I get around this? I send you direct MLS listings for you to view. 

If you insist on browsing the sites anyway (like most folks do), I ask my clients to notify me directly of the MLS number that Realtor, Trulia, and Zillow give you and I will look the property up for you. If you press the "Contact Agent" or similar buttons, you will likely be bombarded with agents contacting you and you can never be sure who you will get. Additionally, brokers and agents pay for every one of these clicks, so if you are working with me, I ask that you please refrain from pressing these buttons (each unintentional or unnecessary click can end up costing an agent hundreds of dollars). 
Once we find some homes to look at, I will contact each listing agent and set up a time where we can tour the listing. While looking at each home, I will not only point out the features, but I will likely spot faults or things that you never would have thought about. Most other agents will not do this as they want to make a sale as quick as possible. But again, I want you to find the right house for you, your family, and your budget. I do not like regrets!
---
THE OFFER
Once you have identified your dream home, I will do some research and pull some comparable sales in the area. This information will help when we determine what our initial offer price will be. If you haven't already (and you should have), a financing pre-approval will be needed. This is normally a requirement for submitting an offer and is much different than a pre-qualification. If you have waited until now to start the pre-approval process, you may end up loosing out on your dream home in an active market. During the offer process, we will go over the contract and choose what items to include and what requirements you will need. Once the offer is submitted, the negotiations and anticipation begins! During the negotiating process, the seller can (and often does) come back with a counter-offer. Most times this is not a final number and further negotiating will continue.
---
THE FOLLOW THROUGH
After a seller accepts an offer, the clock begins. If at any time I am pushy, it will be now. The contract has strict timelines that can affect the sale. In normal circumstances, earnest money (a deposit) will have to be provided to the sellers agent.  This is kept in an escrow account by the agents office and will be credited back to you at closing. If you are going get an attorney (and I highly highly recommend one), now is the time to make contact with them. If needed, I have several attorneys I can recommend. Please know that a bad attorney can ruin the deal for you! This is also the time to schedule a home inspection. A home inspection is entirely optional, but I highly recommend having one done. And please note that a home inspection is only as good as the inspector, so its best not to pick by price. I have several inspectors I can recommend at reasonable prices if needed. After the home inspection, your attorney will begin gathering documents as long as no amendment to the contract is needed. If the inspection revealed something in need of repair, or you would like some other language included in the contract, now is the time to have your attorney change it. 
---
THE CLOSING
After the home inspection and attorney review period is complete, you will work with  your mortgage lender to finalize the documents needed for the loan to be financed. This process can take anywhere from several weeks to several months, and communication is key to a smooth process. Some lenders do not communicate well with all of your involved parties and that can cause strain on the transaction. For this reason, picking the right lender from the start in imperative. Once the loan is in underwriting and a clear to close is obtained, your attorney will contact you with the location of the closing, normally a local title companies office. A typical closing without any hiccups should normally take one to three hours. After closing, the journey has come to an end. You are now the proud owners of your new home. 
---
CONTACT ME IF YOU ARE LOOKING TO BUY
The entire process can seem daunting, but having a good agent by your side can help ease the pain. If you are looking to buy a home, I would be honored at the opportunity to be that agent. Please allow me to answer any questions you may have by filling out the contact form below or emailing me directly.  I am also available by phone or text at (708) 268-0462.