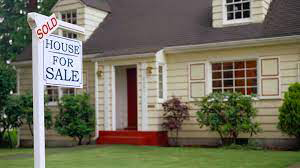 Thinking of selling your home?
If you are thinking of selling your home, please contact me to discuss your options and get a home valuation done for free.  What I like to do is different from many other real estate agents. I DO NOT come in, make you sign some papers, and dump a sign on your lawn (trust me, this happens…). You will likely be able to immediately tell that the way I work is different from other Realtors. I like to develop lasting relationships with my clients.
---
PREPARING YOUR HOME FOR SALE
After contacting me, I will first prepare a home valuation and determine what the target selling price for your home should be. This will allow me to give you a high and low price range which you can use to make sure you are comfortable selling. After preparing this report, I like meeting my clients and walking through their home. I will likely find things that I believe would significantly increase the sales price of your home or get you a quicker offer. These tips are just that, tips. You do not have to do anything, but I HAVE NOT been in one home where I haven't been able to suggest something.  Something as simple as moving a piece of furniture or repainting a wall can make a bigger difference than you can imagine. If you find yourself with a little to big of a project, I would be more than happy to recommend some helpers or a handyman. We will also go over target dates of when the house needs to be ready to list and when the best time to list will be.
---
LISTING YOUR HOME
When you are ready to list your home, we will meet to go over the listing agreement. The agreement contains important information and details costs associated with selling your home. Once the agreement is signed, I will have photographs and a video taken of your home which will be used in the Multiple Listing Service to show prospective buyers the features of your home. These same photos and videos will be sent to Zillow, Trulia, and Realtor (and several more sites as well). 

If you find yourself worried about your house selling, there is an option. We can try selling your home first, and if you find yourself without any interested buyers then we RENT YOUR HOUSE OUT!  These situations can easily happen to people who are building a new house or those that have already found their dream house. Having two mortgages can be financially strapping, and in many cases, lenders will not close on your new house. HOWEVER, banks will normally entertain a second mortgage if you have renters with rent covering the amount of the mortgage payment. This is not guaranteed, but just something to consider if you find yourself "stuck". I will be more than happy to help you find renters if this situation arises. 
Once your house is officially listed, you will likely begin to get showing requests. The request will be automatically approved unless you decide otherwise. The buyers agent will be given a code to a keybox on your door to enter and tour your home. It is imperative that your home is kept clean and pets are kept out of the way. Showings are normally arranged in one or two hour increments and it is recommended that you leave your home during this time.
---
GETTING AN OFFER
Once an interested party submits an offer, I will immediately notify you and go over the details. Many times real estate agents give a verbal offer on their clients behalf, or start with a written offer and conduct counter-offers verbally until a finalized offer is submitted. Once an offer is accepted, you will need to make accommodations to the prospective buyers in allowing them to conduct a home inspection and perhaps another walk through. During this time frame, you should consider contacting your attorney to review the contract. At the buyers request, items found during the home inspection in need of repair may submitted to you for consideration. Some buyers request that certain things be fixed before closing, while others may request a credit at closing. Accepting the buyers requests are solely up to you, but should not be overlooked. Some items requested to be fixed may be required as conditions from the buyers lender before a loan is funded. 
---
THE CLOSING
Once the buyers funding gets final approval, your attorney will play a key role in finalizing the sale of your home. After making sure all of the required documents for closing are obtained, the attorneys will normally mutually pick a title company for the closing sale of your home. This process can take weeks to months depending on the buyers lender. Once a closing date is set, a final walk through of your home will be conducted by the buyer and their real estate agent. If there is new damage, or if any required ad agreed upon repairs were not satisfactorily completed, the closing may get delayed. So please, move out CAREFULLY! As the seller, you have the option to not go to the closing. Your attorney will contact you once your funds are received. If you will not be present, please remember to give either me or your attorney the keys and garage door openers to hand over to the buyers after closing. 
---
CONTACT ME IF YOU ARE LOOKING TO SELL YOUR HOME
The process of selling your home can seem overwhelming. If you choose to list your home for sale with me, I will guide you through the process and make your experience of selling a positive and successful one. If you are thinking of selling your home, please contact me using the form below. Alternatively, you can email me directly or call/text me at (708) 268-0462.