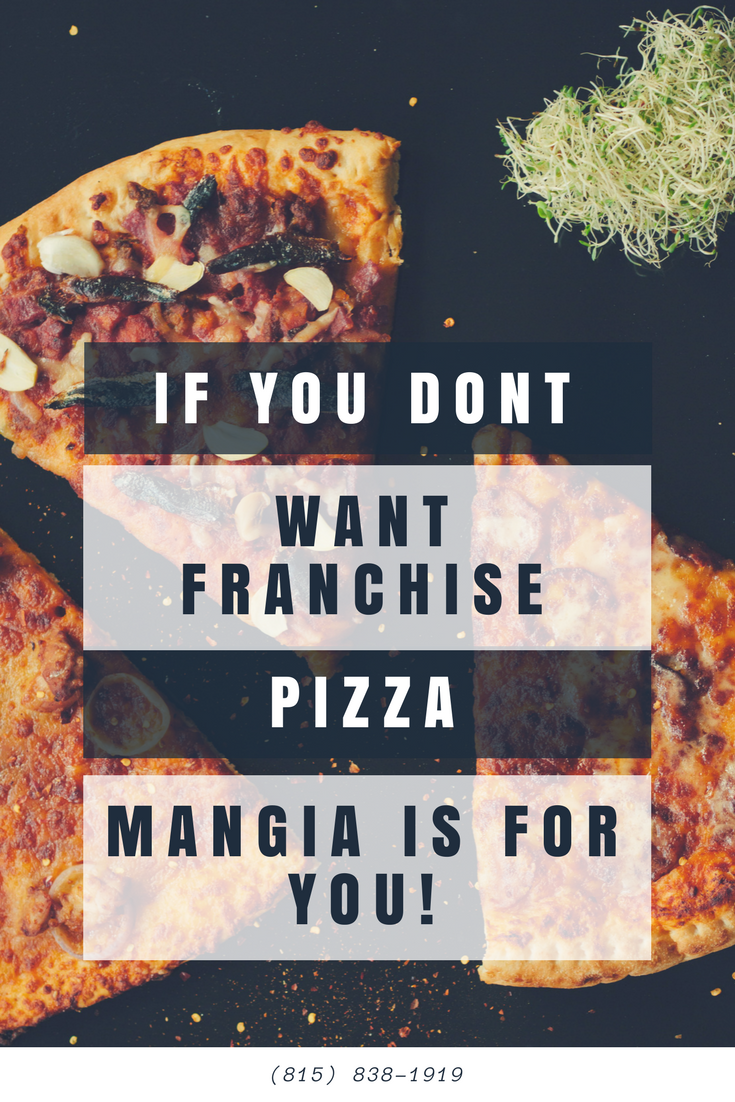 If you live in Lockport and haven't tried Mangia pizza then you are missing out! Mangia pizza is delicious! Mangia is a family owned business located in downtown Lockport. Part of my family is gluten sensitive and they have delicious gluten free pizza. Not only is their pizza delicious it is reasonably priced. Popular among many kids are the mangia sticks. Mangia sticks are no sauce cheese pizza meets bread stick. 
If recommend you give them a try! Tell them Kerri Jonikas of Wilk Real Estate sent you!
You can view their menu by clicking here.