How to fold a fitted sheet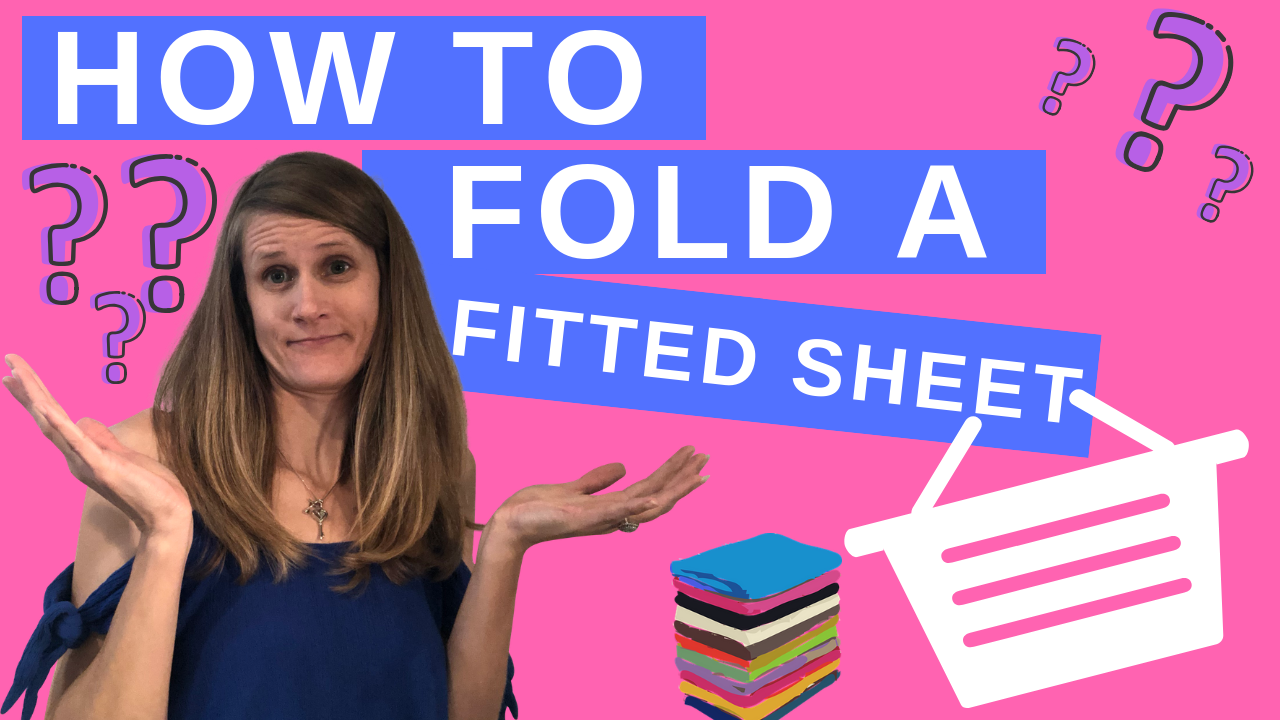 Today I'm talking about how to fold a fitted sheet. You know that one that ends up in a crumbled up little ball at the bottom of your linen closet. That's the one! I don't know about you but I am often in a rush when doing laundry. I don't have countless hours to sit down and neatly iron my sheets and towels, LOL. If you do then FABULOUS!!!!!!! Can you come by my house and do it for me too, PLEASE????? 😉
Before we get started with my tips for how to fold a fitted sheet. I want to tell you about my absolute favorite sheets. Let me also say no one is paying me to talk about these sheets. I don't receive any money or perks by telling you about them. I just love them! They have saved me a lot of hassles and are comfortable. WIN, WIN! Click here for the link where you can get the sheets. 
There are two reasons (well my top 2 reasons I love these sheets) Number one;  there is a stretchy band that helps hold the sheets into place on your bed. If you are anything like me, tossing and turning in your sleep, then your sheets probably often fall off of your bed. Well not with these awesome sheets!!!! Since switching to these sheets my sheets never fall off of my bed. 
Number two, when you change your sheets and you go to put the sheets on your bed, do you often struggle to figure out which side goes on which corner? Well I DO! Apparently many other people have this same issue too because they created a tag that says "TOP or BOTTOM" for those like me who struggle with their sheets. LOL 😉 Thank you to the genius who put that on there. Time saver for me! I am often juggling multiple tasks and so this really helps me out!
Please watch my YouTube video by clicking below for detail instructions how to fold a fitted sheet.