Lithuanian Christmas Traditions (Kucios)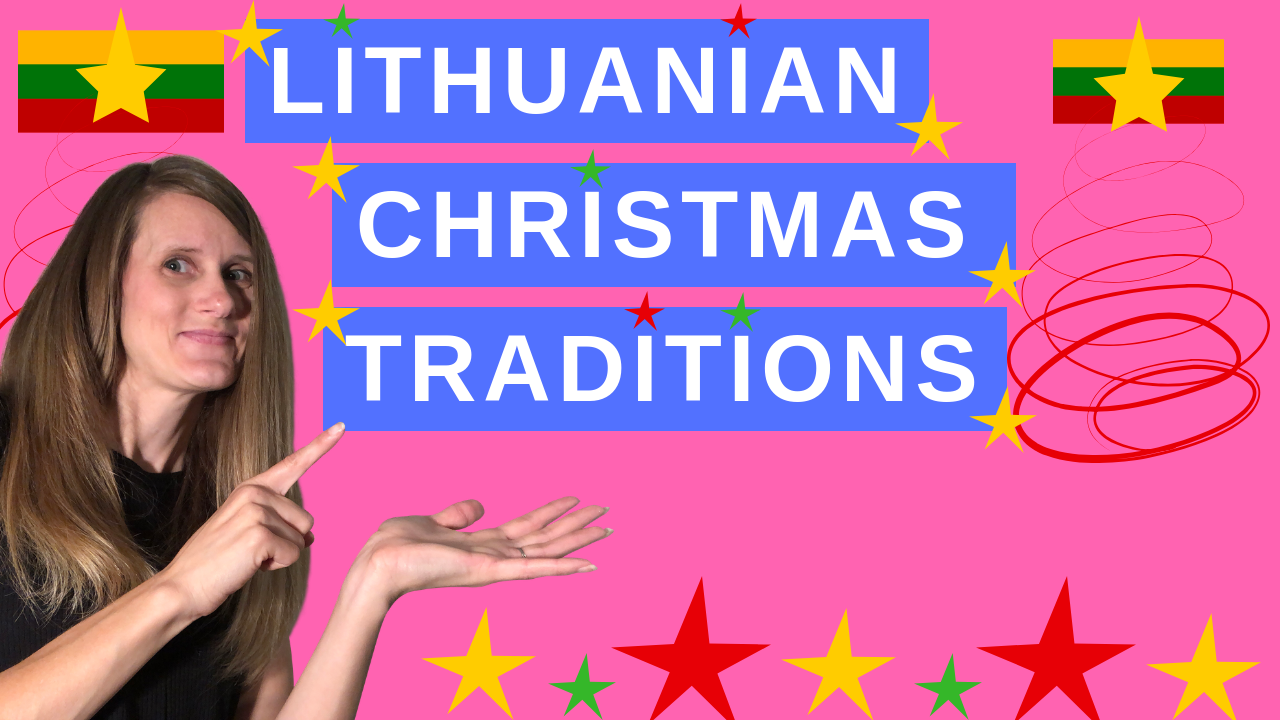 Before I get started I wanted to wish everyone a Happy Holiday and today I am talking about Lithuanian Christmas traditions (Kucios).
Every year on Christmas Eve my family and I we celebrate Kucios, which is the Lithuanian Christmas. I am not Lithuanian by blood but my husbands family is and speak fluently. When I began celebrating with them It was quite a difference from what I was used to. I didn't eat fish really so that first Christmas I believe I ate a piece of bread and a pickle. That Christmas I was STARVING. I am not super adventurous with foods but I do enjoy learning about different cultures and doing different things so I have acquired a taste for some things and the menu over the years has changed slightly to accommodate my picky needs yet still staying true to the culture and traditions.
Kucios typically begins when the first star is seen in the sky. If there's a lot of clouds out and you can't see the first star then whoever sits at the head of the table they get to decide when we begin eating dinner. Kucios begins with a wafer it's similar to the little wafers that you will get if you go to church and you take communion. The little piece that they put in your mouth that is similar to what the little wafer is that you will take on Kucios. So each person will get one of the wafers, it's about like this big and you will walk around the table and everybody will break off a little piece of the wafer and it's just a way to say Merry Christmas.
On the day of Kucios we fast during the day so we don't eat breakfast or lunch we save our meal for dinner. After we have gone around and everyone has broken off a piece of everyone's wafer we can then sit down and begin eating.
Kucios consists of 12 dishes. The 12 dishes symbolizes one dish for each of the apostle's and there is no meat so some of the typical dishes that might be served are many different fish dishes such as; smoked salmon, herring, fish in a tomato sauce, baked white fish, we would also have dishes such as beet and bean salad, potato salad, Sauerkraut salad, mushroom filled dumplings.
For dessert we typically will have, there is these little bread things (called Kūčiukai) and they're filled with poppy seeds and you can get a can of the poppy seed filling that you normally would use in baking, combine that with 2 cups of water and 4 TBSP of almond extract and add the Kūčiukai into the poppy seed milk. It looks like a cereal but it is one of the common desserts that we would serve.
There's also a dessert that consists of cranberry juice (called Kisielius). You can make it fresh by boiling water, sugar and cranberries together and add potato starch. It is similar to a jello but more of a watery jello. Its delicious!
There's also traditional holiday cookies. Sometimes we will have Raguolis, which is a tree tower. Basically a tree cookie tower. Delicious. Unfortunately, my family has issues with gluten so a lot of the desserts we can no longer have. But we are working on making them gluten free so we can enjoy again.
Those are some of my family holiday traditions, I would love to hear about your family holiday traditions. Click the link below to go to my YouTube video/channel where you can post in the comments all about your holiday traditions. I love hearing about how others celebrate this time of year.
Thank you so much for stopping by! Happy Holidays!!!