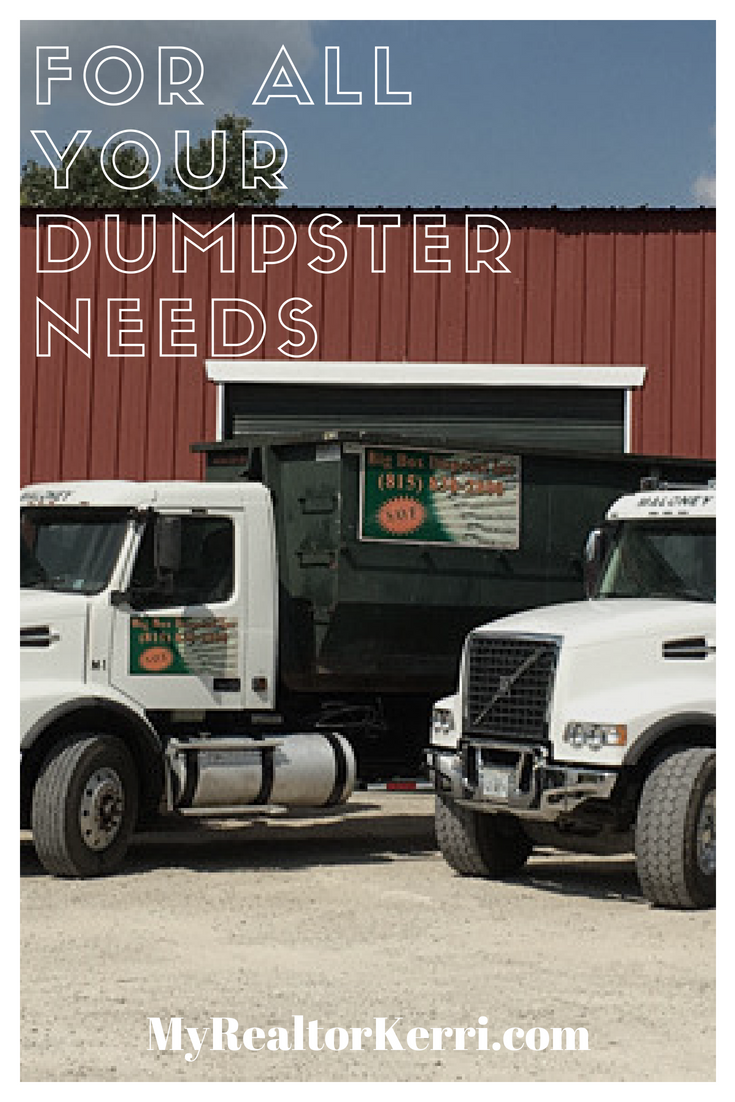 As you all my know by now I try to support local businesses as much as possible. Not only is it great to work together with our community members (this is my favorite part) but supporting and buying local creates a better future from us all. There are long term benefits of supporting local. The more our local businesses thrive the more we are able to do in our community. When business revenue is up it allows our communities the opportunities for growth which in turn brings benefits to community members. 
Today I am talking about Big Box Disposal company which is owned by a family in Lockport, Illinois. For them it began with a personal  experience in trying to organize a dumpster for their various projects. They ran into many issues that caused many issues in their projects getting completed on time. I am sure you have come across this issue yourself one time or another. That's when they decided to start their own dumpster company that would strive to provide courteous customer service with attention to detail in ensuring your dumpster is delivered  or removed on time. The owner is dedicated to making sure their services satisfy each and every customer.  They work diligently to provide same day service. 
It is great to see the caring nature of a business who truly wants to provide the best service possible. It is not often I come across businesses who match my model. But their belief in helping their clients get the service they need definitely matches mine. Each client is a honor to work for and it shows in their drive to make an impact in your business helping out in any way they can. 
Are you in a need of a dumpster for your next project? Are you moving in to a home and doing some remodeling? Are you moving out and have need to clear a lot of old items? Need a bob cat for construction? Support local and give them a try! You can find more information by clicking here. 
Disclaimer **I am in no way affiliated with the businesses posted on my blog. They have been highly recommended in research and/or from my personal clients. Not everyone has the same experience. While I may recommend a service provider and hope you experience the best possible service, I simply cannot guarantee it.**