Best Pizza in Chicago Suburbs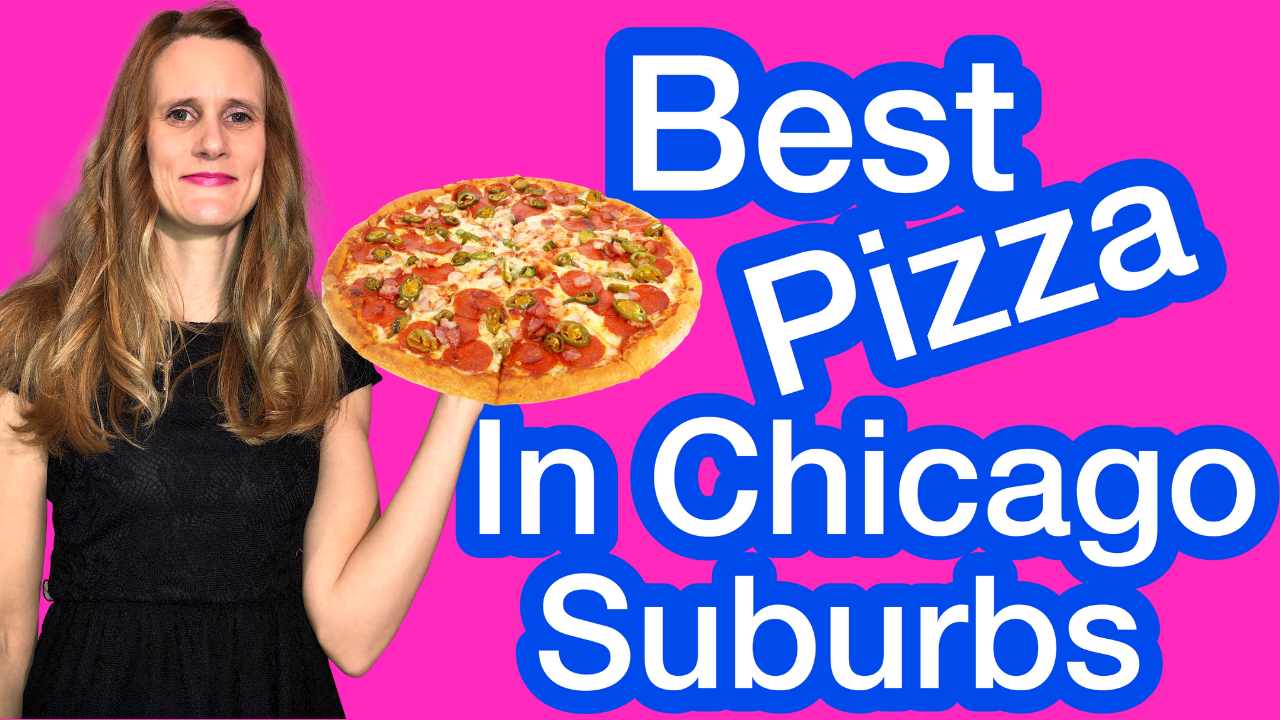 Happy Valentine's Day! Oh, actually it's not Valentine's Day. But it is going to be Valentine's Day soon and because it's going to be Valentine's Day it always reminds me of pizza and one of the
biggest reasons it reminds me of pizza is because one of my favorite pizza places actually does a heart-shaped pizza on Valentine's Day. So I'm here to share with you my top five best pizza in Chicago suburbs. So let's start talking about pizza!
If this is your first time visiting my website channel my name is Kerri Jonikas and I'm a Realtor in Chicago southwest suburbs. Please consider subscribing to my blog, I post new posts every Monday and I talk about some really cool stuff 😉 and I wouldn't want you to miss out!
So today I'm talking about the best pizza in Chicago suburbs. This clearly is not all of the best pizza places in Chicago because we all know that Chicago has the very best pizza, right? If your favorite pizza place did not meet the list post in the comments down below I'd love to hear what your favorite pizza place is.
The first one I want to talk about is Mangia Pizza, which is located in Lockport. Since we are so close to Valentine's Day one of the very cool things about Mangia is they have a heart-shaped pizza
that you can order.  I highly recommend pre-ordering the heart shaped pizza. Give them a call a day or two ahead of time and place your order. Valentine's Day gets super busy at Pizza places especially when it falls on a weekday because a lot of people don't want to go out and its easy to just call and order a pizza. Just let them know that you want to pre-order their heart shaped pizza. Sodefinitely check out Mangia pizza for their heart-shaped pizza. Their pizza has a thicker amount of cheese and the crust is absolutely delicious. They also have gluten-free pizza. If anyone knows me they know that I do not eat gluten and so I do have to have special pizza and it is an exceptional value for the size of the pizza that you get.
The second place I want to tell you about is Little Joe's. We go to the Little Joe's in Frankfort. They do have three locations one in New Lenox, one in Tinley Park, and one in Frankfort. But we do go to their Frankfort location because again like I said I do have some dietary restrictions so they are probably I would say my number one pizza place for dietary restrictions. They have a variety of foods for those with restricted diets such as vegan cheese and various gluten free dinner items. Aside from their  standard gluten-free crust they also have an almond flour crust, which is absolutely delicious. Even if you don't have dietary restrictions I recommend that you check them out and try those pizzas. At the Frankfort location on Valentine's Day they have half off select bottles of wine, they have the heart-shaped pizza, and a ton of other delicious items on their menu at a great price. Little Joe's does have the thin crust pizza which is thin and crispy and absolutely delicious.
The next pizza place that I want to tell you about is Nancy's pizza. We get Nancy's pizza in Lockport. The reason why I like Nancy's pizza a lot is they have a thicker amount of cheese and a little thicker crust, even though it is still a thin crust. Their sauce is also SO DELICIOUS. It isn't super sweet which I love! My favorite pizza at Nancy's is Spinach, Tomato and Mushroom Pizza. Absolutely delicious! If you have not tried it, give it a try!!!!!!! 
The next pizza place I want to tell you about is Lou Malnati's. There's several different locations of Lou Malnati's if you want to go in and sit down and eat the pizza in the restaurant I recommend you go to the downtown Naperville location. It's a great location because you can do other things while you go there for pizza, you can go to the Riverwalk and have a fun day and then have pizza afterwards. If its too cold out like it will be most likely on Valentine's Day, you can take a brisk walk around the River and then head over to Adagio Teas and taste some of their AMAZING teas to warm up. If you are feeling warm enough after pizza head over to Kilwins Fudge, Chocolate and Ice cream shop. They will not disappoint! Lou Malnati's has the most awesome thin crust. They also have a great variety of additional toppings that you can add to your pizza.
And the final pizza place that I want to tell you about is Turnabout pizza in Lemont. Turnabout pizza has a thick amount of cheese as well as they do have a thicker crust. Turnabout pizza has a
great gluten-free pizza that is a great value. If anyone out there is gluten-free you absolutely know that gluten-free eating it's very expensive. Turnabout definitely has a good value for their pizza and it is delicious. If you want to mention your favorite pizza place please comment down below I would love to hear what your favorite pizza places in Chicago suburbs.
Thank you so much for watching and I'll catch you next week!