Homer Glen Illinois Real Estate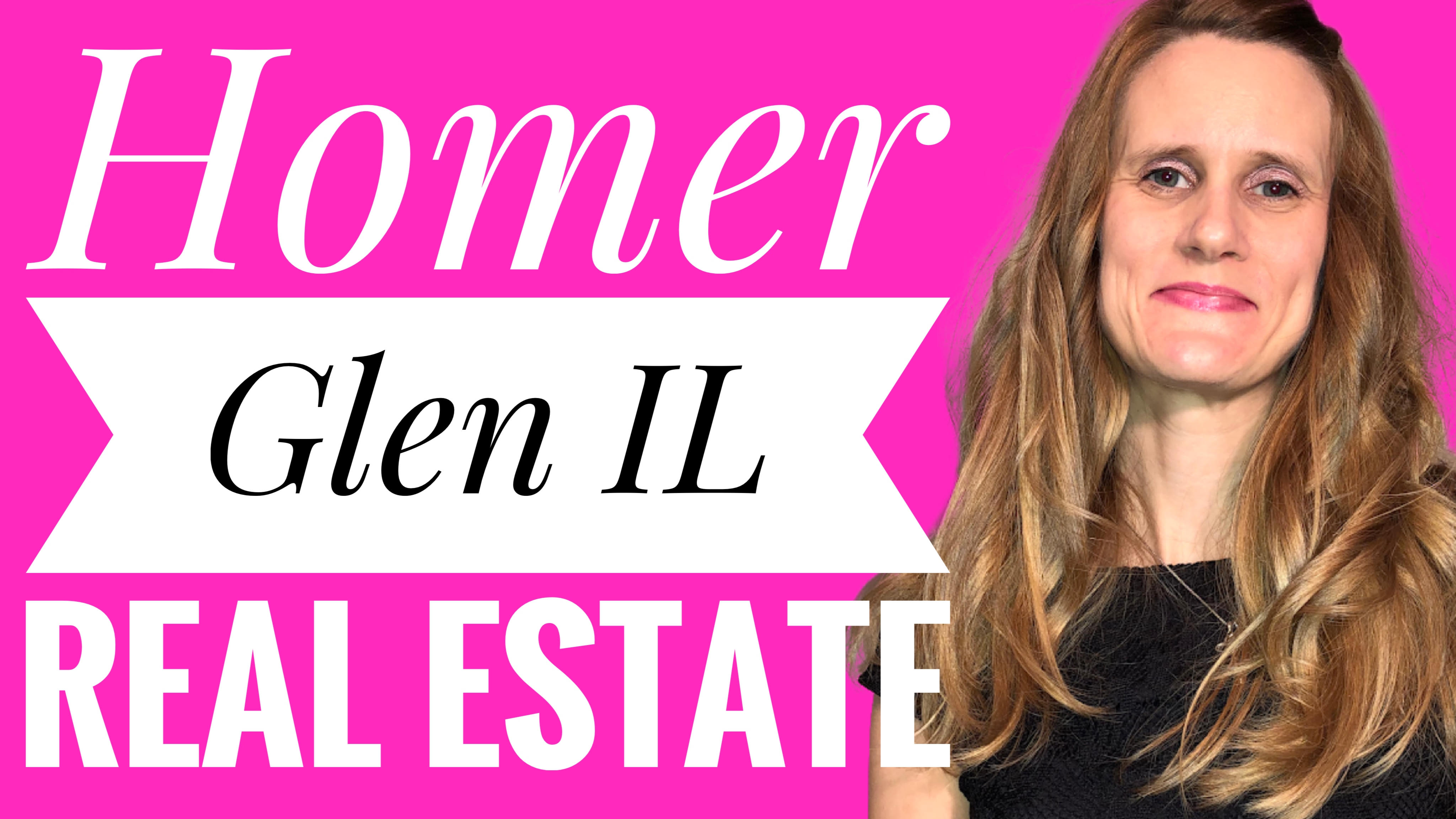 Today I'm talking all about Homer Glen Illinois Real Estate. So let's talk about Homer Glen Illinois Real Estate. What's happening in the market right now?  Right now we have a total of 64 active listings, and 23 listings are currently under contract. There are three listings that have currently taken a price change. Let's go back and look at what the average price sale was in 2017. The average sales price in 2017 was $312,500. In 2018 our average sales price is $340,000. That's a little over an 8 percent increase.
Now let's look at the lowest and highest price sales in 2018. The lowest price sales in  2018 in Homer Glen, Illinois were:
13760 Sandstone Drive
sold for $179, 900.
16302 Bell Road sold for $200,000.
14434 S. Boulder sold
for $209,000.
The highest priced sales in 2018 in Homer Glen, Illinois were:
14800 S. Will Cook Road
sold for $1,125,000.
16371 Lakewood Path
sold for 1,325,000.
15314 W. 159th sold for
$1,350,000.
The Homer Glen real estate market is expected to continue to grow, but the growth will be a lot slower and what I mean by that is that our sales prices will still continue to rise however they won't rise quite as much as they did in 2018. I don't know about you but if there's any kind of growth I am grateful. We all want more money for our homes, right? Well we have been blessed that the housing prices have come up. In the past homeowners would have to come to the closing table with a LOT of money just so they could sell. We are finally getting to that stable point where we are either breaking even or we may make a little bit of money. 
If you read my blog post about the Lockport Real Estate market you can see even though we are so close in proximity to Homer Glen there are some differences in our statistics. Homer Glen definitely has a higher average sales price. Stay tuned in a couple weeks I will have another post about Homer Glen that you will not want to miss!!!!
Thank you so much for stopping by and I hope to see you next week!!!!