Amazon Chicago IL/Moving to Chicago IL to work at Amazon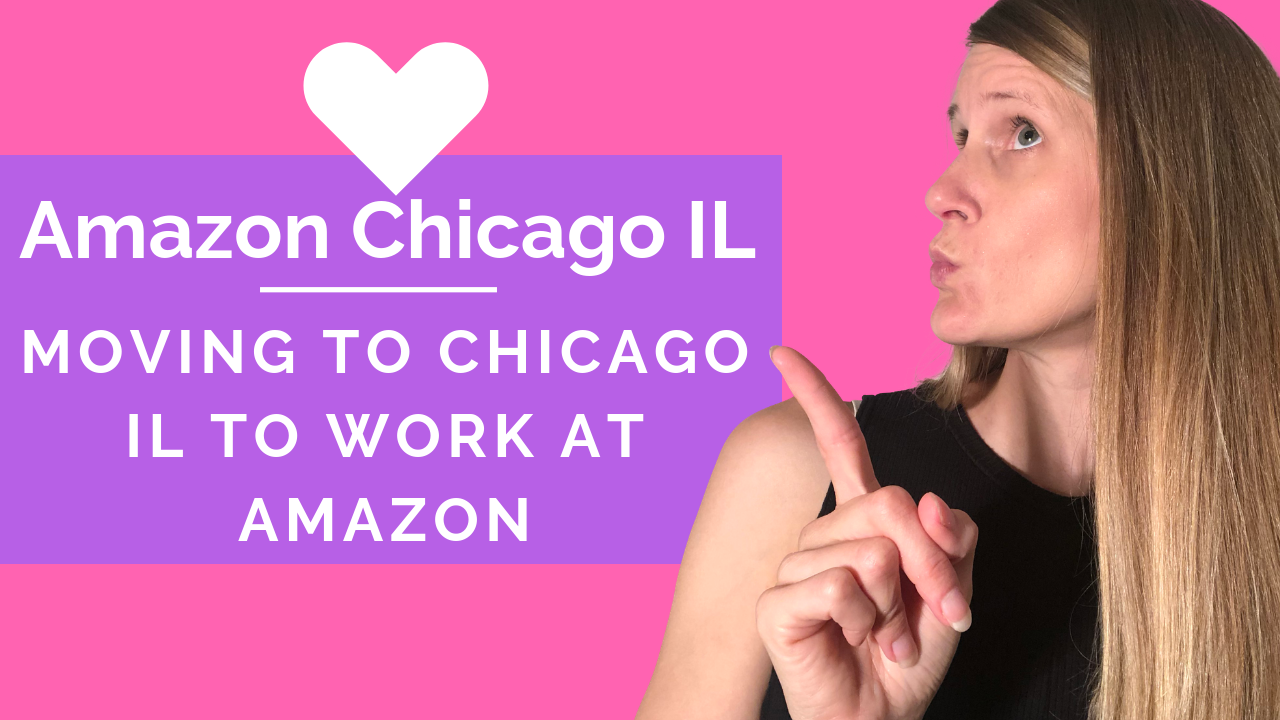 Are you considering working for Amazon in Chicago Illinois? Thinking of moving to Chicago Illinois to work at Amazon?
I'm a realtor in Chicago's southwest suburbs of Chicago. If this is your first time visiting my website please  subscribe to get notified of any new posts. I post new information every Monday with helpful real estate tips and I wouldn't want you to miss out.
Amazon has locations throughout the Chicagoland area in locations such as; Romeoville, Joliet, Monee, as well as a delivery center in the city of Chicago on Western Avenue. If you are looking to relocate to work at Amazon at one of their locations. Specifically looking at the Chicago location, within a mile of the Chicago location, if you were to purchase a home; a three-bedroom two-and-a-half-bath home- the average price range… hold on to your socks guys, this is crazy! The average price of a home; three bedrooms, two and a half baths, is 1,690,000. So you mean to tell me that to live within a mile of Amazon's Chicago location your home price is going to be 1,690,00, crazy right? My guess is you don't want something for 1,690,000. So let's go out a little bit further. Let's look five miles. So five miles from the Chicago location our average sales price is 940,000. That is for a three bedroom two and a half bath home. That's a lot of money!!!!! 
So let's back it up a little bit. Let's move out to the suburbs. Let's move away from the city and out to the suburbs. The suburbs surrounding the Joliet, Romeoville location, in the south suburbs, basically, your average price is going to be about $430,000 now close within a mile from the Joliet in Romeoville locations your average price you're looking at about $250,000. So the price difference is incredible. From a million six to 250,000, that's a huge difference, huge.
Say you wanted to get a condo in the city close to the Western Avenue location, so within five miles for a studio apartment, the average price to buy a condo is running about $392,000. Crazy! That's a lot of money for a studio. But you get the living of the city which you either love it or you hate it. If you move to the suburbs with an average commute about 45 minutes to the city, personally I live in a Chicago suburb so I think that you have the best of both worlds. You are close enough where you can go to the city. You can have the fun times, you can do the fun things, you can go to Navy Pier, you can go to all the great big restaurants, you can have the fun of the city, but you don't have to live within the noise the hustle the bustle, the traffic. You are close enough to the city where you can get to it in a reasonable amount of time. There's plenty
of public transportation such as trains or buses. I have plenty of people that I either work with or friends with who commute to the city every day and they say it's worth it. It's close enough, but it's far enough. And one of my very favorite things to where I live and I live in one of the Chicago suburbs is that I drive down the road and there are still people riding their horses on the side of the road. That is like the coolest thing ever!
I feel like I am on vacation in the country when I see that. It's just I'm far enough away from all that hustle and bustle and you know craziness
and loud and traffic, but yet if I want to go somewhere fun and do something a little bit more in the city or in the element I can do it very
easily. I'm very close to being able to do that. I'm close to public transportation I'm close enough to express ways where it makes it a benefit
for me to live in a suburb as opposed to the city. Now again there's benefits to this to the city as well, you know you could possibly be within
walking distance or you can grab a cab if you wanted to, but you are paying a very big price to live in that city. Do you want more information about relocating to the Chicagoland area? I would be happy to talk to you about that. You can reach me on my cell phone at 708-268-0462. You can call me or text me, whatever is easier for you. I look forward to helping you with all your real estate needs. Thanks so much for
stopping by and hopefully I will see you soon!