How to get preapproved (preapproval process)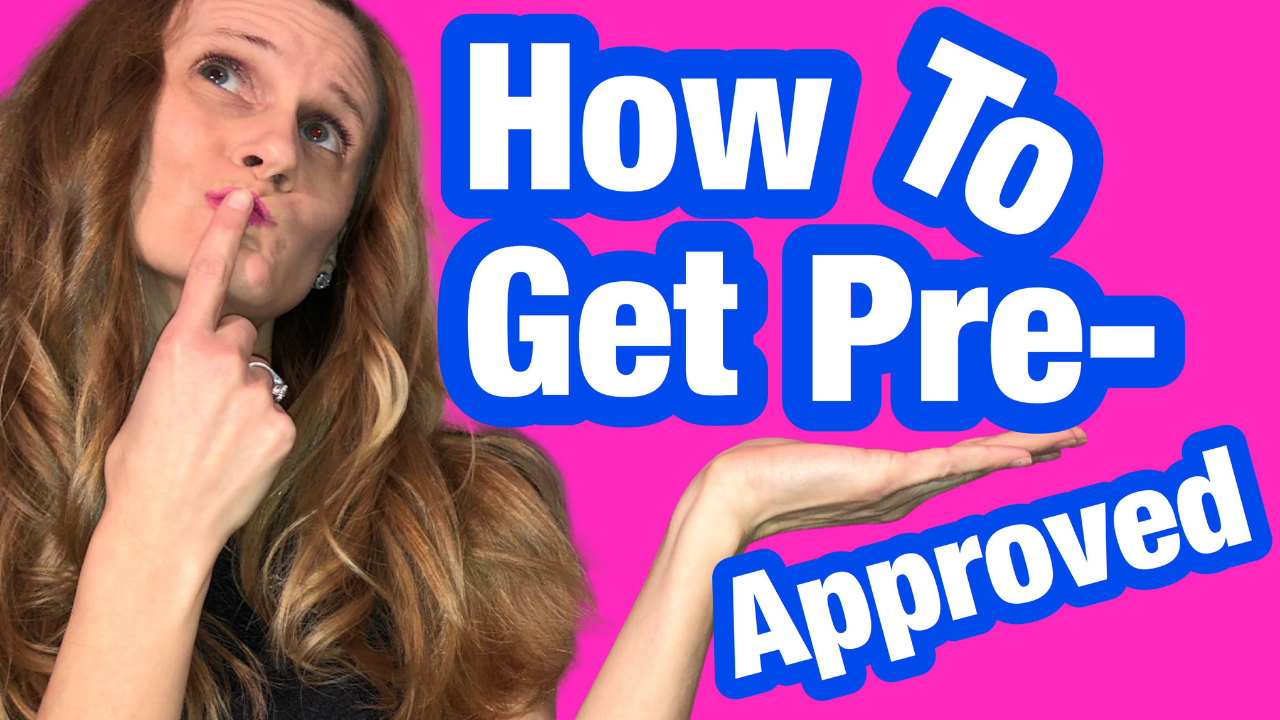 I'm here with one of my preferred lenders today to talk about how to get pre-approved. If this is your first time visiting my website, My name is Kerri Jonikas and I am a Realtor in Chicago's Southwest Suburbs. Please consider subscribing to my blog to stay up to date on all things Real Estate and fun things to do in the Chicagoland area.
Okay, so let's dive into how to get pre-approved. This is arguably the most important step of the home buying process.  It saves you time and it lets you know how much you can afford. It also makes you prepared when it is time to put in a contract on a property. You need to have a pre-approval to make an offer on a home. Say you go out home shopping without a preapproval. You find a house you absolutely LOVE. You are ready to offer but you don't have your pre-approval in hand. You start working on your pre-approval with the lender. By the time you get your pre-approval to your agent (hopefully that's me 😉 the home you really wanted has already accepted another offer. I have seen it happen so many times. But think about it, take a step back and put yourself in the sellers shoes. You are selling your home and you have 2 offers on your home. 1 offer has their pre-approval all their documents are in place and they are a strong buyer. 2nd offer doesn't have a pre-approval just the Realtor saying they pre-qualified the buyer. Which one would you take? If it were me I would accept the one with a verified pre-approval.
You also could spend a lot of time looking at houses to find out you are looking at homes in the wrong price range. You may be looking too high or even too low. That does bring me to another point though. Just because you are pre-approved for say $300,000 doesn't mean you need to spend $300,000. Talk to your lender about a comfortable monthly mortgage amount so you can determine a comfortable range. Just because we can afford up to a certain amount does not mean we want to spend up to that amount. For example, say you go to the grocery store with $2,000 in your bank account that doesn't mean you need to spend all $2,000 of that, right?
So the first step in getting pre-approved is to talk to a trust worthy Lender like Tony. You will have a 15 minute conversation where he will ask you some questions about your finances for a pre-qualification. He will answer any questions you may have about the process and fees involved. If you need to have work done on your credit in order to get approved Tony will make recommendations how to boost your credit score.  Tony does not recommend contacting credit repair companies, for example, Lexington Law. They will charge you around $500.00 and they dont really do what they need to. Tony knows what needs to be done in order for you to be able to get approved for a loan. Sometimes its as simple as paying down this bill or making your payments on time for a certain period of time. 
So what documents do you need in order to get pre-approved? It varies from every situation but the main things you will need are; tax returns, W2's, pay stubs and 2 months worth of bank statements. A lot of buyers feel this a giant hiccup and it really shouldn't be. There are various ways for you to get the documents to your lender such as; e-mail, fax, mail or even having the lender coming by to pick them up from your house.
Well thank you so much for coming by to learn how to get pre-approved. I hope the information was helpful to you! I look forward to seeing you next week!!!!!