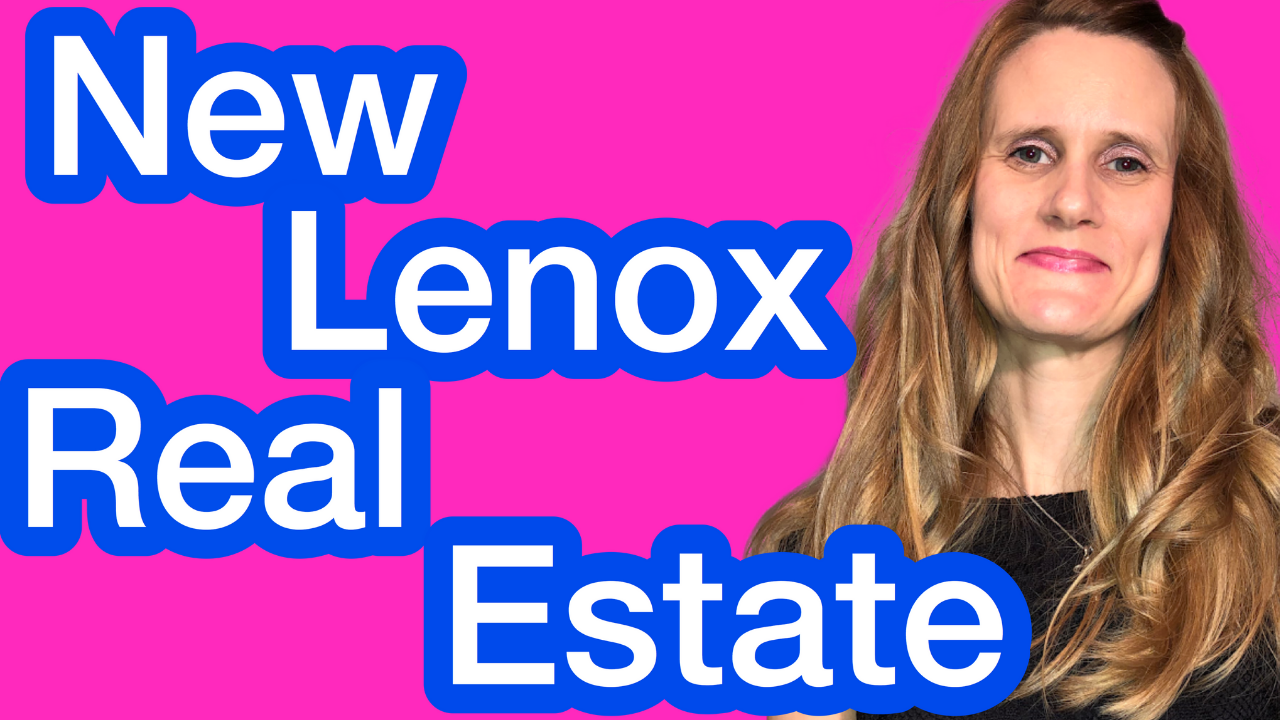 Today I'm talking about New Lenox Illinois real estate. Market statistics can be boring sometimes am I right? You may be thinking why does this information matter to me?
If this is your first time visiting my website my name is Kerri Jonikas and I am a Realtor in Chicago's Southwest Suburbs. Please consider subscribing to my blog as I post new articles EVERY Monday about all things real estate and fun things to do in the local area. I wouldn't want you to miss out! 
Are you a buyer? Knowing how active the market is will tell you how you need to prepare not only your documents but your mind frame when looking for a home. If you were out looking at homes and you knew there were only a couple of other buyers out shopping in a very large area you probably would take a more laid back approach when looking at homes, right? You may see a home you really, really love. But you decide to go home and think about it a lot. You don't need to rush into anything. You know it's the right house but it's not going anywhere so why bother rushing, right? Well what if the market was HOT…not many homes available and buyers flocking everywhere. You found that perfect home but decided to take a really slow approach. You were then mad at yourself for not acting faster because you lost the home of your dreams. Don't get me wrong I am not telling you that you need to rush and make a quick decision when you are buying a home. But if you know what is going on around you, won't you be better prepared to make the most informed decision about your purchase?
Are you a seller? Then you most definitely need to know what is happening in the market. How many other properties are listed for sale like yours right now? What do they look like? What is your competition like? How many price changes have happened? What does this tell you? What is the average sales price? Average days on market? These are all things you should be aware of if you are thinking of selling your home.
Are you a homeowner, not looking to buy or sell? I have news for you as well, you should be keeping up to date about what is happening in your market. Maybe the market takes a big upward shift resulting in a major profit for you. You have had some challenges in your life recently and could use the funds in your home and don't mind downsizing to get the profits. You wouldn't know unless you are keeping up to date on what is happening. Just remember we are never guaranteed tomorrow and our lives can change in the blink of an eye. I am not saying these things to be morbid but to be informed and arm yourself with knowledge will only help you as you move forward. 
Let's talk about what's going on in the market right now. There are a 108 active listings on the market right now. This is single-family homes not townhomes not condos this is strictly single-family homes. There are nine listings that have taken a price  change, and 54 listings are currently under contract. That is a lot of properties that are currently under contract, right?
So what does that tell me? That tells me that the market is hot, it is only March and we already have 54 properties currently under contract.  What does this tell me? This tells me buyers you better be prepared, you better have your pre-approval in hand and be ready in this market because that means that the sellers are going to get lots of offers from the buyers and the buyer that is most prepared most likely is going to win over the one that is not prepared.
Let's back it up a little bit shall we let's look at 2018. In 2018 there were 454 homes that sold in New Lenox Illinois. Let's talk about the average sales price in 2017. In 2017 the average sales price was 286,358. In 2018 the average sales price was 299,844 it's a little over a 4.6 percent increase in our sales price. Now let's take a look at the lowest price sales in 2018 in New Lenox Illinois. 815 South Prairie sold for $74,500. 930 South Cedar Road sold for $84,500, that one was a foreclosure. Then 727 Ogden Road sold for $88,750
Now let's take a look at the highest price sales in 2018 In New Lenox Illinois. 14242 Summerfeld Drive sold for $599,000. 531 Chatfield Road sold for $660,000. 1172 Georgio's way sold for $725,000.
I hope this information was helpful for you. If you want more detailed information about your area stayed tuned I may feature it in the weeks to come OR feel free to send me a quick text/email and I would be happy to send you a quick update what is happening. Remember arm yourself with knowledge! See ya next week!