Trick or Treat Map | Halloween Map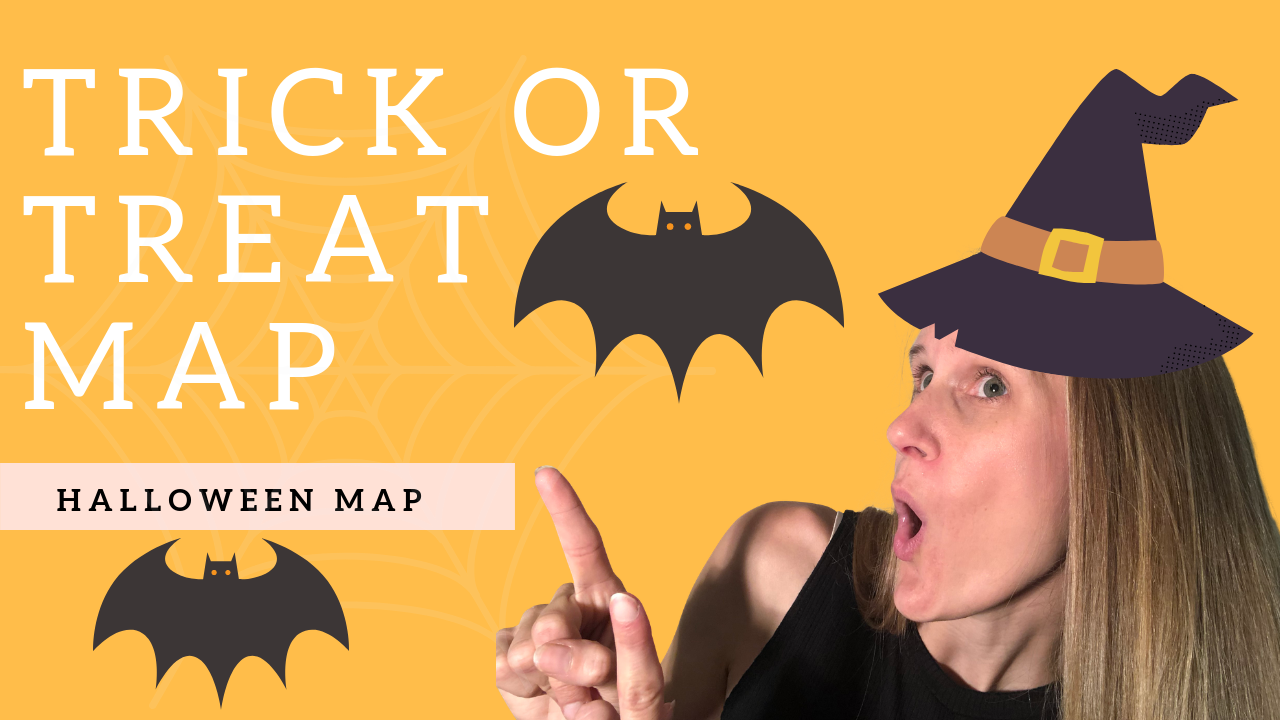 Hi! Thanks for stopping by today! I wanted to show you a cool trick or treat map that I came across online on the website called next-door. So if you go to their website, its nextdoor.com and you log in. If you don't have a login you can sign up on their main page. You're going to hit the home button and over on the right-hand side you're going to see that it says treat map.  So you're going to click on it and then it's going to bring up a map. If you look over on the left hand side you will see where it shows where people are giving out treats or if maybe they have allergy free treats. So if you have a child who cannot have peanuts or any type of food or candy and you are looking for allergy free treats you can see where somebody might be giving out those treats.
Or if someone has a haunted house and you want to go take a look at that you can see that – it will show a map just like it is here and you can zoom in or out to see where there might be some. Some people that have treats or allergy free treats. So in the Lockport area it looks like there is only one person listing they have allergy friendly treats.  The little candy corn icon is where someone would be giving out regular treats.
So go on to the website and you can mark for your own home what whether you're giving energy free treats or if you are giving regular treats. It's definitely helpful for those who have kiddos that can't have the regular treats because you know they might not want to walk and go to a million houses and not get anything. Or walk to a bunch of houses and not one person has the little teal pumpkin or teal pumpkin sign out. I know I would appreciate seeing on the map who will have allergy friendly treats. So this is kind of helpful. Right now there's one posted on here hopefully some other people will mark on there and if you need some ideas of some allergy free treats definitely you can contact me because I have a few ideas for that as well. So we have only 16 days to go till Halloween! I hope this was helpful for you. You can find me on my website at MyRealtorKerri.com or call me at 708-268-0462. You can call or text. I look forward to seeing you soon.