How do agents determine value?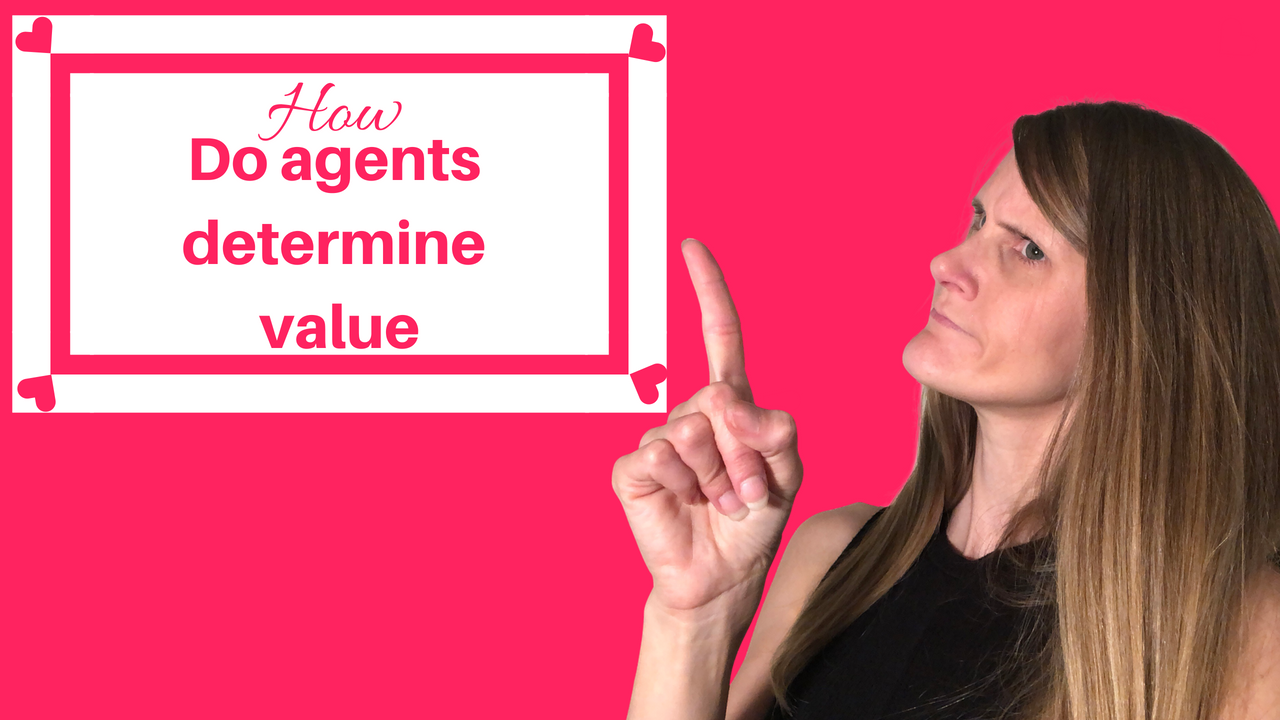 Today I want to talk about how agents determine value. So how do agents determine value? Well we take hard facts based on the Multiple Listing Service. We do our research. We put into the Multiple Listing Service criteria that matches your home. So if your home is a four-bedroom home, with two and a half baths, two-story, built in 1981, with a full basement, those major components we are going to search for.
Not every house is going to be exactly alike. You could have the same model even of your neighbors but your home could be a little bit different. If it's flipped on the opposite side of the street, it may layout a little bit different. One room might be a little bit smaller. These are all things that we're going to look at. On top of looking through the MLS we are using our knowledge of actually viewing the interior of some of the local comparable homes. Being able to actually see the interior as opposed to photos can make a difference. We may not have seen all the comparables but having an idea of the different models in your subdivision (or the subdivision of the home you are looking to purchase) can help in determining value. 
I get a lot of of buyers looking online trying to determine value of a property that they may be interested in and they have an idea in their minds what the property might be interesting might be worth based on just some of the other houses that they are seeing online. Now the difference with that is that you're not looking as deep as an agent would when you are looking at comps. Or you may be trying to adjust values that in your market might not matter. You might see one house that has a pool, the other one doesn't have a pool, but really an area in your area nobody cares about having a pool. That is going to be a big difference and you may not know because you aren't out with buyers every day. You might not know what today's buyer is looking for. Are they looking for a house with a pool? Do they want a full basement and your house only has a partial basement? Those things are going to affect affect the market value.
Now there's some things in a home, such as granite countertops that can help sell a home faster however, it doesn't necessarily bring a big amount of value to the property as far as the appraised value. The appraiser really looks at the property overall. If you have a house that is completely outdated, your kitchen, you know the cabinets are outdated, but you slap on some granite countertops. That is not going to make your value go up, don't do it! Just don't even bother doing it because the appraiser is not going to get your value up.
Here's the thing, in your market if your house doesn't have granite countertops and that's what buyers are looking for your your market value/ability is going to drop. While it may seem like a very easy thing to determine value it actually is very intricate and that's why I highly recommend that you contact a realtor who can do the research. If you'd like more information about how we determine value I would be more than happy to talk to you about that. You can call/text me at 708.268.0462.