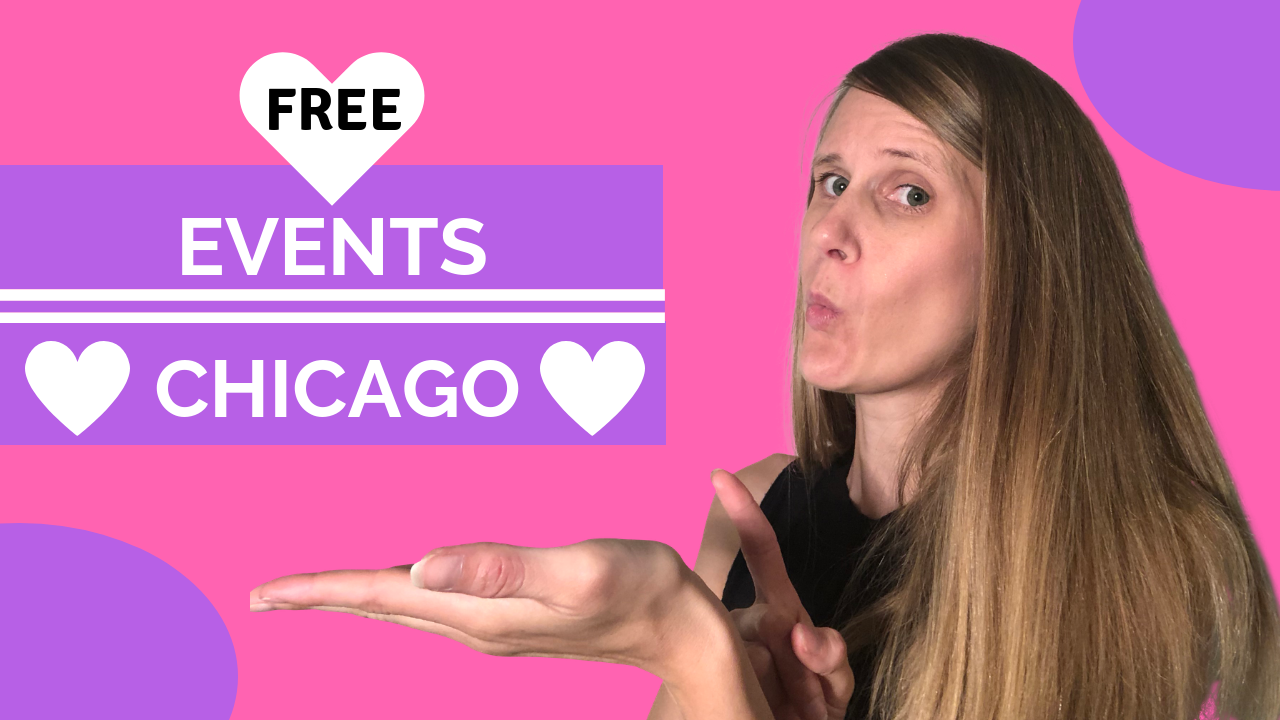 Are you looking for free events in the Chicago area? That's what I'm talking about today! The first free event that I want to tell you about is on November 12 . It's a free day at the Museum of Science and Industry if you have not been to the Museum of Science and Industry they have a lot of cool things. The kids love it, the adults love it. They have the hatching of the little chicks. They will have at the Museum, now this doesn't affect the free day, but if you wanted to go after that, they will have the Festival of Trees. But again that is not starting until November 15th, which is after the free event but even so there's a lot to do. A lot to see. You can pack and bring your own lunch. So something fun and free to do for the day.
The next event is actually on Thanksgiving, which is a little….I'm not sure how this will really work for most people, but it is a free day. So maybe if you are not cooking at home and you're going somewhere else and you want something to do in the meantime.. The
Morton Arboretum has a free day and the Morton Arboretum is absolutely beautiful. If you have not been there go on the free day just to
check it out because there's so much to see, so much to do. There's stuff for the kids to do stuff for the adults. It's great to be out in the open and the air, you can go for a hike, or you know there's there's just so much to see there. They have a gift shop, there's a lot of great scenery. There's
great things for the kids to do. They have some things that they can climb on, which is really fun, they have a little water area..I'm sure it's going to be a little bit too cold on that day for that, I would assume, but we do live in Chicago though, so you never know. One day it's 80 the next day it's 20, who knows? But it is a great time and what a great opportunity to go to the Arboretum and not have to pay the fee.
The next free event that i want to tell you about is the Lincoln Park Zoo zoo lights. Now those do not go on all the time so they have certain days. So you have to go on one of the nights that are specified for the zoo lighting. The dates are; November 23rd 24th 25th and November 30th. It only goes in the evening time from 4:30 p.m. to 9:00 p.m. so make sure that you are only going on those dates and in the evening time because otherwise you won't be able to see it.
The next event that I want to tell you about is Christmas in the square in Lockport. So in downtown Lockport they do a tree lighting, they will have Santa there and you can head over to the Gladys Fox Museum and you can view the festival of trees ,they will have a bunch of trees in there for you to take a look at. You can take the kids can visit with Santa. The tree lighting will begin at 4:30 p.m. on the lawn of Central Square. These are all of my events for this month I hope you'll stay tuned next month when I post more free events for the local area.
I have many helpful videos on how to buy and sell homes so if you are in the market to buy or sell a property please visit my YouTube Channel by clicking here.