Things to do in Galena IL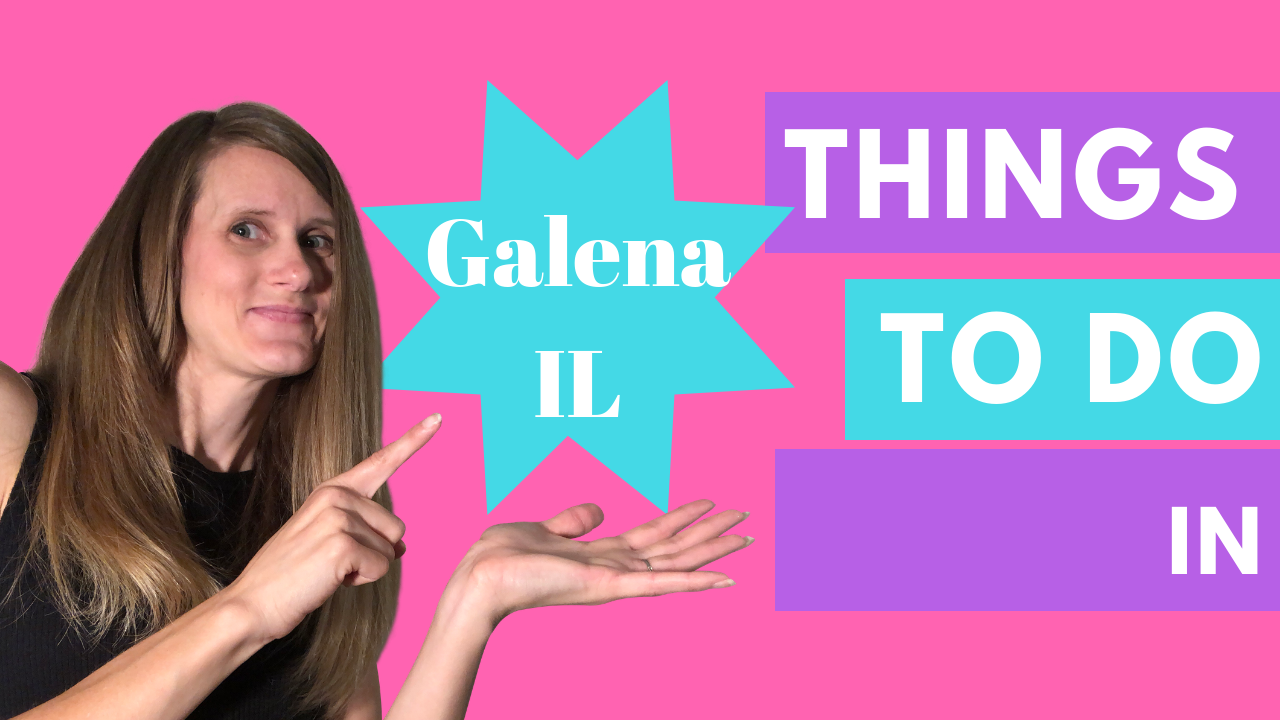 Are you looking for things to do in Galena Illinois? Well that's what I'm talking about today. Hi! My name is Kerri Jonikas and I'm a Realtor in Chicago southwest suburbs of Chicago. If this is your first time visiting my blog please subscribe. I post new videos every Monday and I wouldn't want you to miss out. If you live in the Chicagoland area and you're looking for a quick trip, Galena Illinois is the perfect place to go with only a 2-1/2 hour ride from the Chicago suburbs you are close enough to take a quick weekend trip and there's so many things for you to do. You may not know this about me but I'm a country girl at heart.
So one of my favorite things to do when I go to Galena is to drive around and see the area or maybe that's part because I'm a realtor and I like looking at different areas. I really enjoy going around the area and just seeing the land. It is absolutely beautiful to look at the green grass, the hills, and some of my favorite things is seeing the wild turkeys on the side of the road. There are donkeys too!!! People who have farms out there have donkeys, they have goats. One of the super cool things that we saw on our last trip there was someone had a farm and on their farm they had goats and a donkey but for their goats they built like a swing set type of, you know, jungle gym. It looked like it should have
been for a child but it was for the goats. The goats were climbing up and down this ladder. I do have a picture that I will post probably up there and it was just super cool to see the animals in their home and I just I love seeing that. It's just super cool to me, you may not think so but I think it is just the coolest thing to see the animals in their element in their home and to be treated obviously like they are family and not
a barn animal. Which is pretty cool!
Some of my favorite restaurants in the downtown area are Vinny Vanucchi's, which is an Italian restaurant. It is quite a trip to go up the stairs to Vinny's, but it is definitely worth the steps up there. They have delicious Italian food. One of my other favorite restaurants in the downtown area is Fried Green Tomatoes. They are only open for dinner, they are not open for lunch. I am gluten free so going to an Italian restaurant sometimes is very difficult because you want to have all that delicious bread and you can't have all that bread , so Fried Green Tomatoes has some delicious Gluten-free bread that you can enjoy. Yo do need to ask for the bread they don't just bring it but if you ask for it they
will bring a fresh little loaf of hot bread. So if you have any dietary restrictions that is a great place to go. If you are considering an appetizer get the FRIED GREEN TOMATOES. They are soooo good! It is an older building , the decor is very old but it they have delicious food and they're super friendly. I highly recommend that you check it out. Very, very good. One of
my other favorite restaurants down in the downtown area is called Log Cabin. They have a variety of different foods. They have steak, they have chicken, and ribs. You can check out their menu online. It's delicious! They bring you out like this vegetable tray before you eat it's really good. My favorite breakfast location in Galena is at Otto's place. It is by the Galena train station and it is super small in there. One of the things that you should keep in mind is to go early because Otto's place is so small they have limited seating so it makes for sometimes a long wait. When I was there the last time they had an hour and 45 minute wait and that was at about 10 o'clock. So if you are going to go to Otto's place I highly recommend that you go early because you may wait. They do have a wonderful feature that if they do have a long wait they can they will give
you a coffee to go for free if you will come back. So you could go walk around at all the shops and then come back and eat your breakfast after a couple of hours after you do some shopping . It's close to all the shops downtown so you can easily go do some shopping and come back. The
history of Otto's place ,which I thought was really really cool, was that the building was owned by someone named Otto and he had a dream to open up a restaurant but due to financial reasons he was unable to open that restaurant. It has been said that they have seen a ghost
walking down the train tracks right in front of where Otto's place is and they think that's Otto visiting because he never got to fulfill his
dream of opening up a restaurant. But now the current owners have kept the name alive for the restaurant in his name, Otto.
If you like magic I highly recommend that you check out P.T Murphy's magic show. It is a small intimate magic show. He only allows 24 guests to come into the show at a time. He is absolutely hilarious. He has a great way of engaging the audience and making them feel welcome but not overwhelming and scary because I know sometimes people don't like to participate in magic shows and they just want to take a back seat and watch and he definitely does not push anyone to participate if they do not want to. But he makes it super, super fun. So if you do have a chance please check out his magic show. You will really enjoy it! It's  a great time. Tell him Kerri sent you! If you're interested in doing any home tours they have the Dowling house and the Belvedere mansion you can go in and tour the homes.
Another thing that you might want to consider if you are going to Galena is to go horseback riding. The scenery is absolutely beautiful and is a great place to go horseback riding, if that's something that you enjoy.
If you were visiting Galena Illinois in the month of September they do have Oktoberfest that they do. They have a really super cute thing that every year they have – hound puppies that they do racing with. So people bring their dogs and they do a little race with a few sets, I think they do like three or four dogs at a time and the owner goes on one side and they call the dog and whoever gets the other side wins. And then whoever wins you those races they race again later to determine a final winner. There's music and games, lots of fun things to do at
Oktoberfest. So definitely if you are going during in the month of September check it out, see if the Oktoberfest is going on and check out
those dogs because they are super super cute.
I hope this information was helpful for you. Whether you're taking a weekend trip or you're going for a week long, there's plenty to do in Galena Illinois and so close to Chicago Illinois that you can take a quick trip it will feel like you are going far away. But yet it's only a two and a half hour drive .Thank you so much for stopping by and I'll see you next week!