Leaving Illinois | Moving out of Illinois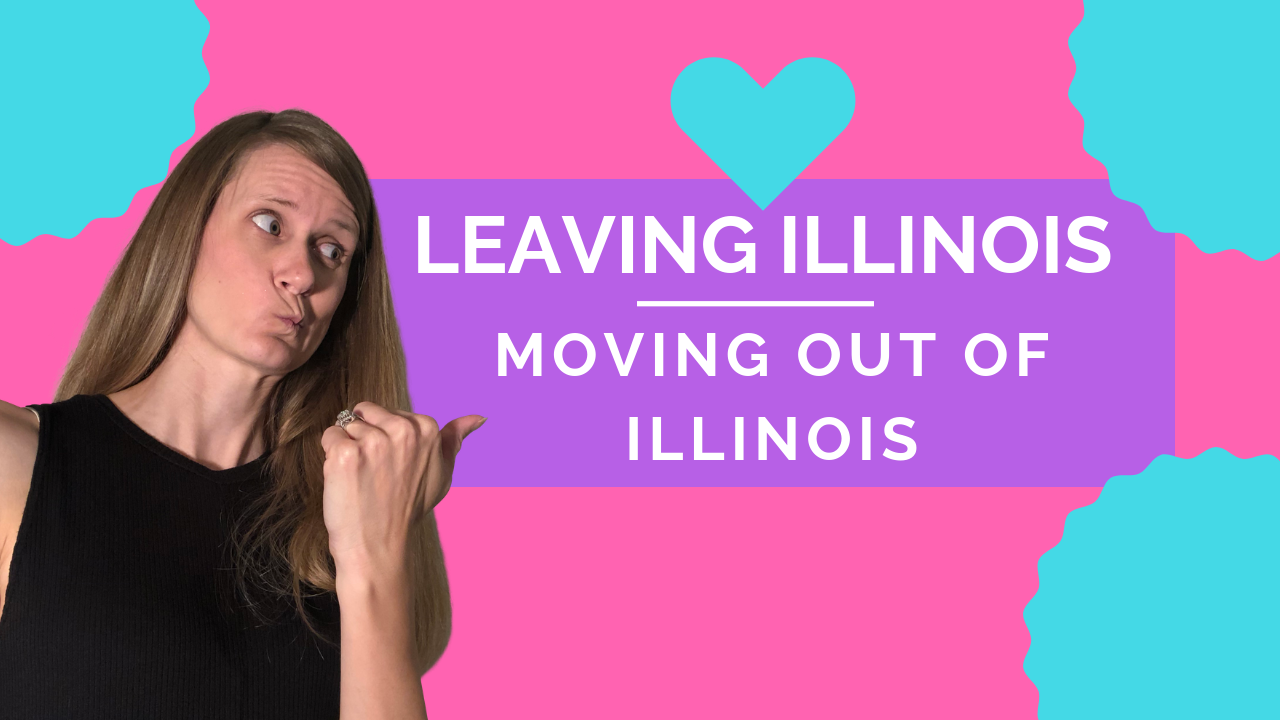 Today I'm talking about  leaving Illinois or moving out of Illinois and I am starting right now. If this is your first time visiting my
blog I'm a Realtor in Chicago's southwest suburbs. I post new articles every Monday so please subscribe! I post helpful real estate tips
and fun things to do in the local area,  and I wouldn't want you to miss out.
If you currently live in Illinois I'm sure at some point you have considered leaving Illinois or moving out of Illinois. The talk of the town is that Illinois is a bad place to live. Why do people say that? They say our taxes are too high, they say the weather sucks. Well they may be right but let's talk about the positives first. Some of the positive things about living Illinois is our health care costs are lower than in other states, believe it or not. We also have some of the top Hospitals in the Country! Many people travel from far to see doctors in the City of Chicago.
Some may feel this is a positive, some may feel this is a negative, however, the change of seasons can be a positive. In one state you can enjoy all four seasons; you can go swimming in the lake during the summertime, or even the springtime if it's warm enough. In the fall you can enjoy the crisp air and go to pumpkin patches and pick apples. In the winter time there may be plenty of snow for you to go sledding, or you're a quick trip to another local state where you can go sledding and ski and it won't cost you a lot of money because you are close enough to drive there and you don't have to take an airplane to get to do all of those fun things. We have attractions for all year round. Galena Illinois has one of the most attractive downtown districts in America. That's crazy!!!!!
We also have many large employers that create plentiful job opportunities. According to U.S. News & World Report the top ten states that people are moving from Illinois to are; Iowa, Minnesota, Utah, North Dakota, New Hampshire, Washington, Nebraska, Massachusetts, Vermont, and Colorado.
Based on my observation of clients who have transferred to another state, or who have willingly researched and moved to another state, those top five states are; Tennessee, Georgia, Florida, Colorado and Indiana. If you are considering leaving Illinois or moving out of Illinois don't take on that task alone. It's hard to move from one state to another and you don't want to do that alone. I can help you, please contact me 708-268-0462.  I can assist you in that process and I have helped many other clients move out of state and I would be happy to help you. Thank you so much for watching and I'll see you on the next one.