Market Update Homer Glen, Illinois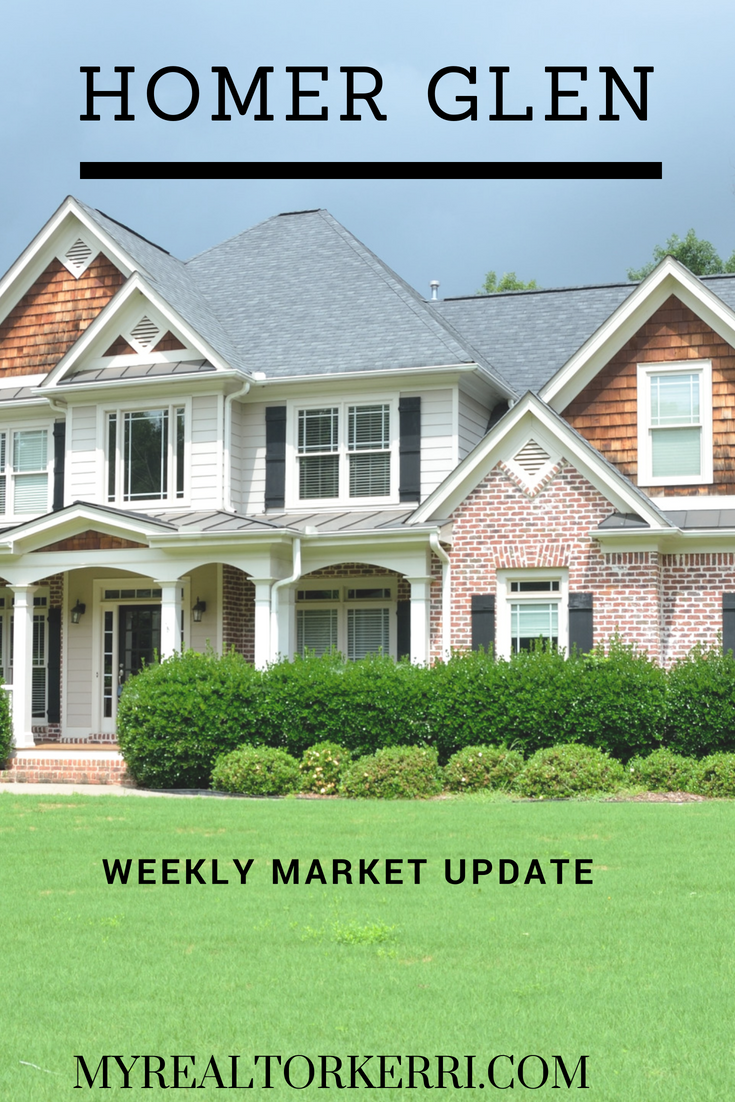 May 16, 2018
This week we are taking a closer look at Homer Glen, Illinois. Here's a look at what's going on in the market in Homer Glen.
A total of 95 active listings
8 are listed $200-$300,000
30 are listed $300-$400,000
20 are listed $400-$500,000
37 are listed $500,000+
The average market time from listing to contract is 48-95 days. The higher the price of the home the higher the market time. What does this mean? If your home is listed for $200,000 you will be on the market a little over a month before you have an offer on your home. If your home is listed for $500,000 or more you may be on the market for 3 months before you get an offer on your home. But, what does that mean? Why am I telling you this? So you can plan for your move 🙂 No Realtor has a crystal ball that can tell you EXACTLY when your home will sell, however, with the average market times it will give you an idea if you are thinking of selling your home. For example, say your home will potentially be listed between $400-500,000 and if you want to be in a new home by Christmas you will need to have a contract on your home by mid November. This means you will need to have your home on the market by August. However, as the weeks go by the average market time can change. So always check with your Realtor and discuss your goals.
What market are you in? How does Homer Glen's market compare to your market? Subscribe to my blog for weekly updates on market information for your area. I feature one suburb in my service area per week. If you would like your suburb to be featured let me know.
If you have more questions about what the market is doing I would love to talk real estate with you. Call/text me at 708.268.0462 or email me here.