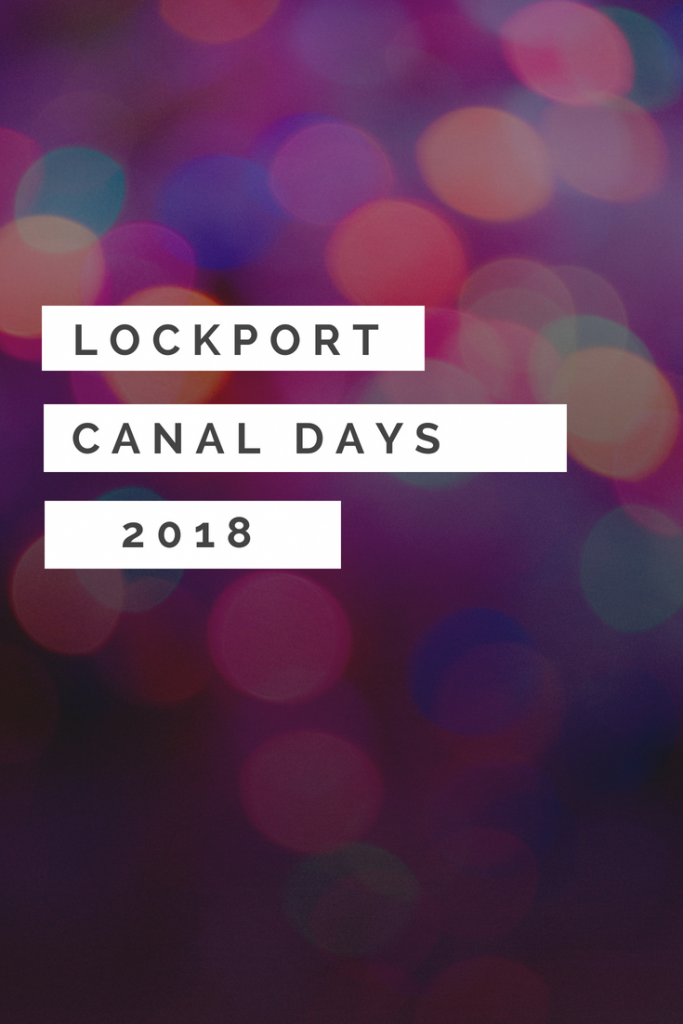 Canal days is returning for it's 46th year! Lockport area residents look forward to the event each year. The fair begins June 14th, 2018 @ 4:00 PM – Midnight and ends June 17th, 2018.
I worked in an office several years back that was in the downtown area and we closed our office during canal days. A lot of offices may be open and offer incentives to stop by. 
There will  be historic reeanacements and building tours of Native American exhibits at Heritage Village located at 249 W. 2nd Street. You can also stop by Lincoln Landing for a cemetery tour on Saturday and Sunday from 10:00 AM – 2:00 PM. The tour will feature grave sites of those who have had an impact on our city. The tours begin at the Mausoleum on 6th street. Parking is available at Milne Grove School located at 565 E. 7th Street. The walking tour will take approximately 45 minutes.
Lockport has a lot of history to it and it's amazing to see all the hard work to show it all off. Lockport very easily could just slap up a carnival and have a celebration of the town. But it creates a deeper bond by showing all the history. Hopefully residents can be proud to discuss all of the history of the area and celebrate the hard work that went into creating the history. 
If you do plan to go to canal days this weekend please be careful. There will be a lot of people there and it is supposed to be VERY hot out. My recommendation is to buy some cooling towels OR soak some towels in water and freeze them overnight. Bring a backpack with a zip lock bag filled with these towels. Also freeze some water bottles and bring them with you. Stay cool and have fun!!!
You can find more details on their website at oldcanaldays.com
Don't forget to subscribe to receive my future blog posts direct to your inbox! If you are looking for other local information you may call/text me at 708-268-0462 or email [email protected]