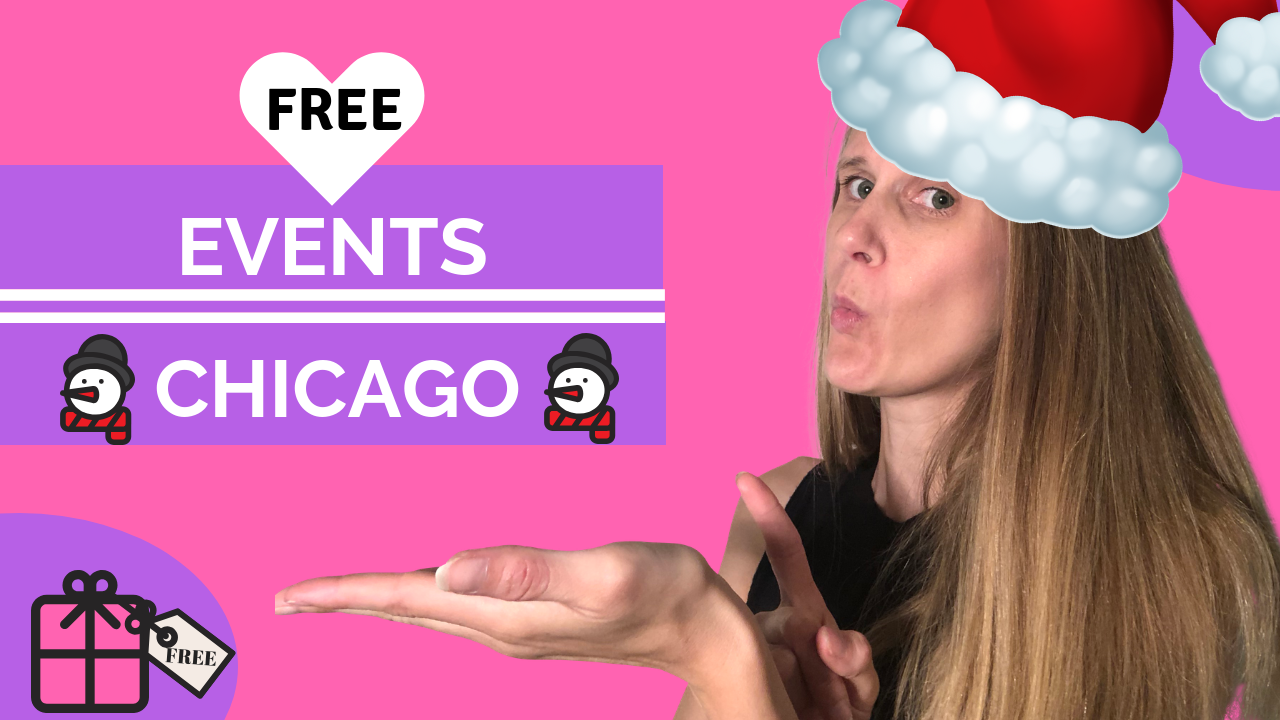 December is such a busy month with the holidays and in Chicago our weather is so goofy you never know whether it's going to be 40 or -20 with a blizzard. So while it's really hard to plan for outdoor events, I have found many free and low cost events for December that can be spur of the moment decisions.
The first two events that I want to tell you about are light festival events. The first one is at Cosley Zoo in Aurora. If you haven't been to Cosley Zoo on a regular day I highly recommend it. It's a very cute small little zoo. It's great if you have littler ones who maybe don't have a
great attention span or maybe just need a short outing. Maybe you want to kill some time before nap time, that's a great zoo because it's not real big and the kids really enjoy it. But during the month of December they do have their light festival that starts on December 1st and it stops on December 30th. Again this is free but they do appreciate if you can make any sort of donation.
Then afterwards head to Brookfield Zoo it's their holiday magic event that starts on December 1st from 4 p.m. to 9 p.m. It will be on weekends until December 31st. New in 2018, they have a skating rink!
An awesome ongoing event I want to tell you about is Christmas in the Commons in New Lenox. It starts on December 2nd that goes through to December 23rd. You can visit with Santa Clause and ice skate in their outdoor skating rink. Anyone needing skates can rent some for a nominal fee. If you get too cold you can walk on over to the New Lenox library and warm up with a great book. Please check the library hours to see if they are open. They also
have a Holiday Market there as well, held on Saturdays and Sundays from 2:00 p.m. to 6:00 p.m. starting on December 2nd.
Lastley there is a cute event on December 15th held in Elmhurst. It is hosted by the Spring Road Business Association. It is on December 15th from 11:00 a.m. to 2:00 p.m. You can visit with Santa Clause, go on a sleigh ride, and view ice sculptures.
For a list of many more December events occurring in the area, please provide your email to access a flyer:
I hope you and yours have a wonderful holiday season filled with FREE activities!