Best Restaurants in Chicago Suburbs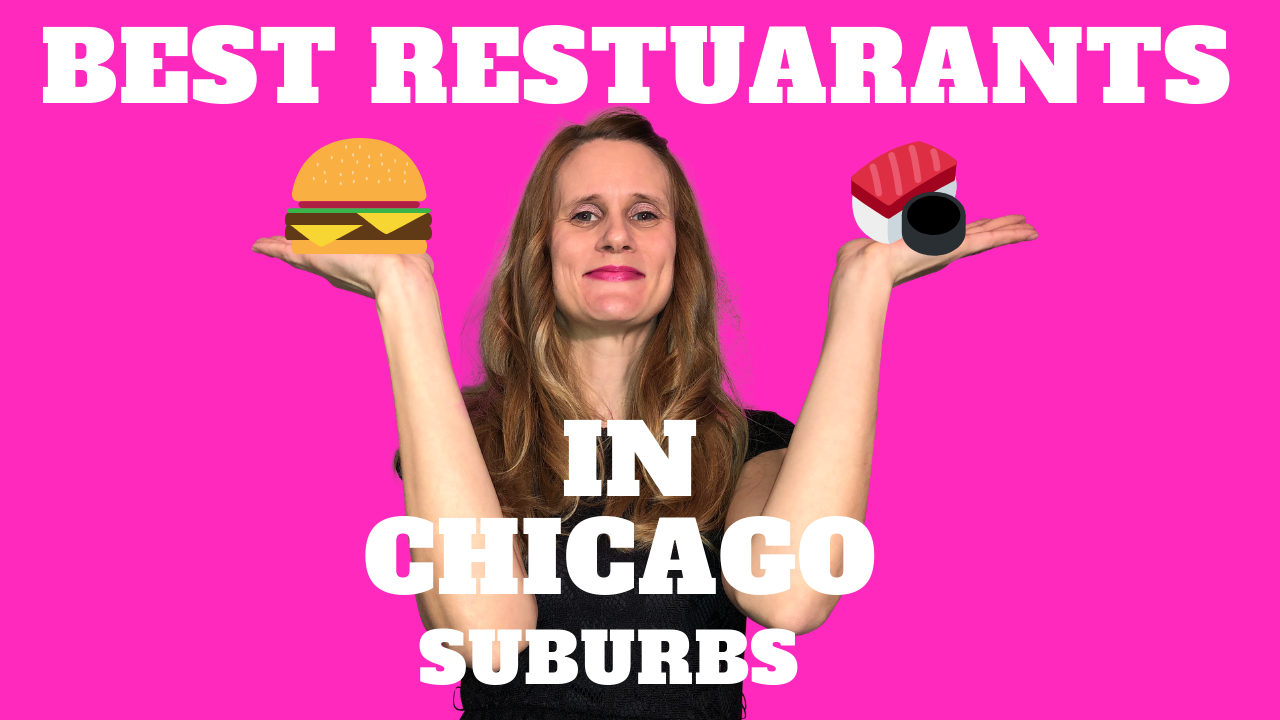 I'm going to talk about five of the best restaurants in Chicago suburbs. You don't want to miss this one!!! If this is your first time visiting my website, my name is Kerri Jonikas and I'm a Realtor in Chicago's southwest suburbs. Please consider subscribing to my channel to be notified of any new articles that I post. I post new articles every Monday and I wouldn't want you to
miss out. Do you ever hear this? Mom! What's for dinner? You say….Chicken! Then all you hear from your kiddos are sighs, groans and AGAIN?  Well if you don't want to serve chicken again, I have some top places for you to get some great food. I'm talking about the best restaurants in Chicago suburbs. How did I come up with this list? Well this is based on service and the food and most importantly the food.
So number one is Kona Grill. Kona Grill is located at 3051 Butterfield Road in Oak Brook. They have a variety of items that you can eat, they have chicken, they have steak, they have very fresh
sushi if you are into sushi. One of my favorite things to get there when I go, I highly recommend that you check this out for an appetizer, it is chicken and shrimp lettuce wraps. It is absolutely delicious, get it, so good. They also have this macadamia nut crusted chicken salad. It is so good, you have to try it.
The next restaurant I want to tell you about is Uncle Bub's. They're located at 132 South Cass Avenue in Westmont. Uncle Bob's is the most delicious barbecue food. One of my very favorite things to get at Uncle Bub's is the believe it or not, the chicken. So of course they have everything from ribs to burgers to beefs, they have really good coleslaw and really good french fries.
Honestly everything there is good, so if you are in the mood for barbecue definitely check out Uncle Bub's.
The third restaurant I want to talk about if you are in the mood for some seafood, my favorite seafood restaurant would be Tin Fish. Tin Fish is located at 18201 S. Harlem Avenue in
Tinley Park. Everything there is absolutely delicious you can tell it's fresh. If you are going to Tin Fish I recommend that you check out the lobster roll, so good and also the Buffalo shrimp.
It is huge. It's so good. So if you're in the mood for seafood definitely check out Tin Fish. Who doesn't like tacos????
Next restaurant I'm gonna talk about is Los Comales in Joliet. I probably butchered that and I am really really sorry. I love love love their tacos. They are absolutely delicious. If you are dining
in at Los Comales They have on the table vegetables that are marinated and they are a little bit spicy, you know the carrots, and the cauliflower.  The tacos and the rice are just out of this world.
Seriously if you are craving a taco, get a taco here. They have a couple of different locations but in the suburbs they're located at 510 Collins Street, Joliet.
My favorite Italian restaurant in Chicago suburbs would have to be Little Joe's. Now I talked about Little Joe's before and about how great their pizza is. Well they don't just have pizza, they have other Italian food as well and they of course have a variety of different choices for those who maybe can't have gluten or dairy. Tons of choices. Everything there is fresh and delicious. Their soups are just out of this world. So definitely are you if you are craving some Italian food and you have not been to Little Joe's, definitely go and check it out.
I hope this information will help you to break up that boredom of chicken in your household as it has helped me in the past. Thank you so much for stopping by and I hope to see you next week!