Room by room seller to do list

I often have seller's ask me what to I need to do to prepare my home for listing? Look at your home objectively INSIDE and OUT. I recommend you follow the information below. You may also schedule an appointment with me for a personalized staging consultation of your home.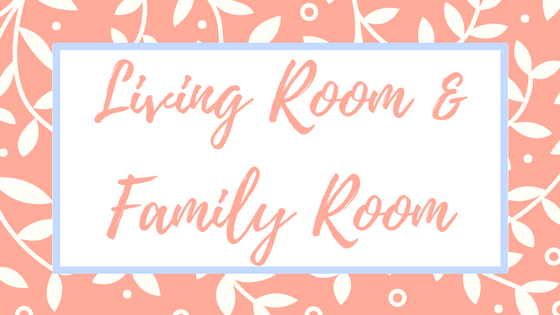 When preparing your living and family rooms its best to think "simple". Less is more. A few simple things can make a world of difference. Keep in mind we want to showcase the room and not your items in it. You can enhance the room with a few simple items. 
Keep end tables free of any items
Don't overcrowd a room with furniture; Remove extra items and put in storage
Toys should be stored out of sight
Pillows and blankets can be added for a "cozy" feel to a room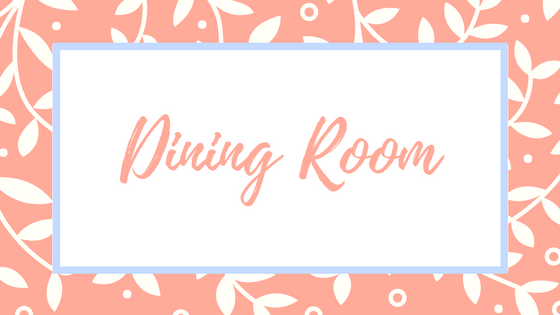 A dining room is a great place to set the stage. It can help buyers imagine themselves sitting down for dinner. That is what you want to accomplish. Helping buyers imagine themselves in your space. This is one important reason you need to de-personalize. A staging consultation is best to set the stage but here are a few simple things you can do.
Keep the table clear other than your simple staging items
Remove extra leaves in the table
Keep 4 chairs store any remainders
Bottom of the chandelier should be kept at a minimum of 60″ from the floor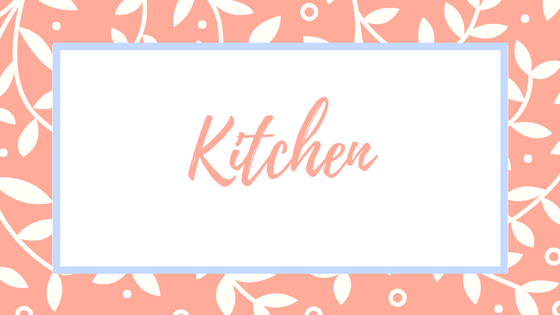 The kitchen is an important space. It is also one of the most used rooms in most homes. While your home is listed you should be cleaning the kitchen daily. Spray out the sink, wipe down counters, and wipe the outside of appliances. Here are a few things you can do now to prepare your home for listing.
Clean the inside and outside of cabinets (buyers will open those cabinets)
Clear all items from the counter tops if possible
Clean the stove, oven, and microwave
Clear the outside of the refrigerator (it should be a blank slate)
Scrub the sink to make it look new (I can make recommendations on products that can help in this; I do not sell the products just have seen them work)
Repair/replace any broken cabinets
Repair/replace chipped counter tops
Repair/replace burners on the stove if worn
Clean tile and grout
Organize pantry; now is not the time to stock up on Costco items
Empty garbage before each showing even if just a small amount is in there
Remove any pet food/water bowls before each showing
Keep all mops/brooms put away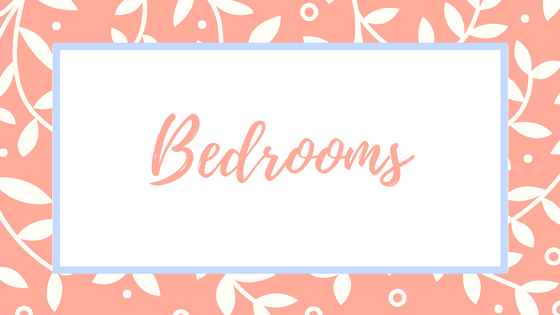 Bedrooms are another important showing feature. Creating a relaxing atmosphere can set the stage and help buyers picture a good nights rest. Here are some things you can do.
Remove everything from dressers/night stands except a lamp
Invest in a new bedspread or duvet cover
Organize closets. Everything should have a place. Remember buyers will open the closet door.
Keep closet doors closed
Keep floors clear and vacuum or sweep daily
Make beds daily; your home should be prepared for showing everyday
Repair any holes or damage to walls
Remove wall decor except for one piece (this piece should not be personal)
Store daily necessities in cabinets/drawers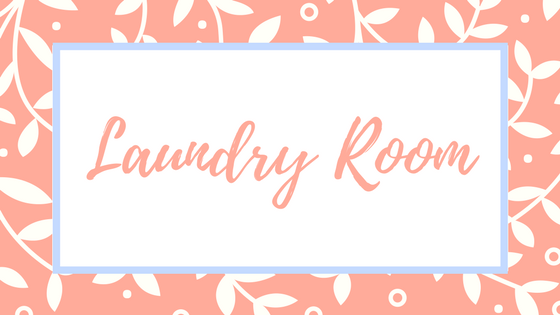 While laundry rooms can also be used as a mud room and can be labeled as a "messy" room in the house it is important to keep things organized. I like to use the phrase "organized chaos". Let's try to make the chaos of your laundry room give the feel of organization and ample storage space. 
Remove all clothing dirty or clean
Keep all surfaces clean and empty
Keep soap and supplies in cabinets
Keep floors cleared and mop regularly
Use high watt bulbs to make it brighter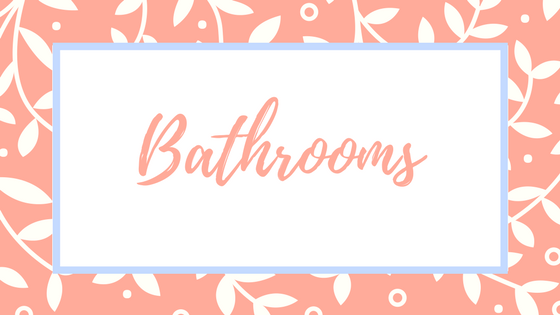 Bathrooms are another important staging area of a home. One of the biggest complaints in a bathroom besides being outdated is not enough storage. There are things you can do in the smallest of bathrooms to create storage space without creating a feel the space is too small. We can go through this in detail at your staging consultation appointment.
Keep all surfaces clean and empty
Have a clean "display" bottle of soap
Purchase new towels and fold for staging (tips can be shown during staging consultation)
Limit linens to 2 colors max
Limit items in shower (Too many items make it appear you don't have enough storage)
Replace shower curtain
Clean any moldy areas in the tub/shower
Replace caulking
Keep toilet lids closed
Hide garbage and cleaning supplies
Organize cabinets (Buyers open all cabinets and closets they should be kept neat)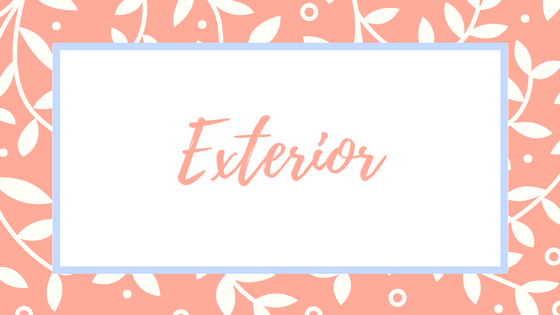 Your exterior is very important as it the first impression that your buyer has of your home. A few simple things can make a huge difference on your exterior. There are many small staging techniques we can use to make the front of your home go from great to WOW!
Replace any rotten wood 
Power wash any dirty siding/gutters/stained concrete
Re-stain/paint deck/porch wood
Repaint front door
Re-seal the driveway if you have black top
Wash windows inside and out (I can make a recommendation for someone to do this for you 😉
Use outdoor furniture to show use of space
Outdoor pillows and throws create an inviting atmosphere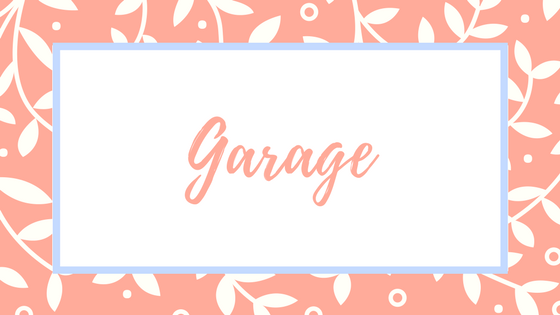 Let's face it garages are dirty places. Our car tires, shoes, bikes, etc. all create a dirty environment. The most important part of showcasing a garage is storage. If you have no storage space it will be a red flag for buyers. Here's a few more tips to make your garage look great.
Clean and sweep
Pack up any items that you can live without and/or items that don't fit nicely into storage containers
Keep storage organized
Repaint walls or floors if they were previously painted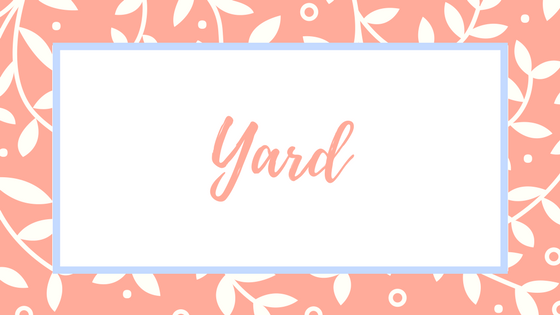 A well manicured lawn can make a huge difference in the curb appeal of your home. 
Do not allow bushes to cover windows
Prune bushes as needed
Weed planting areas
Put down fresh mulch
Keep the lawn freshly mowed and edged
Remove any dead plants
Add flowers/planters for color as needed (recommendations can be made for this during staging consultation)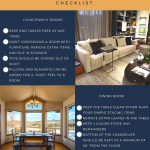 You can click here for a printable checklist. To schedule a staging consultation of your home please send me an e-mail or call/text me at 708.268.0462. I look forward to helping you with all of your real estate needs.